The upcoming holiday-themed 14 Days of Fortnite event ended before many players were expecting. Developer Epic Games admitted the company shared the wrong end date on its social networks.
As an apology for the honest mistake, the studio promises a free item for all players that participated in the event. They are even taking it further: the entire event will be back for a limited time.
First, let's talk about the free item. I'm sure you want to know about it.
How to get your Fortnite freebie?
Epic Games is giving a special reward to make up for the abrupt ending of the 14 Days of Fornite event.
The challenge had 14 different rewards for completing each event, and players could unlock a new reward every day. However, players were not able to get all of the freebies because of the developer's mistake. What I'm saying it the event ended on day 13.
That's why Epic is gifting the 14th reward, the Equalizer glider, to anyone who completed at least one of the challenges.
Those who qualify will get the item on their inventory in the "near future," although Epic didn't share the exact date.
View image on Twitter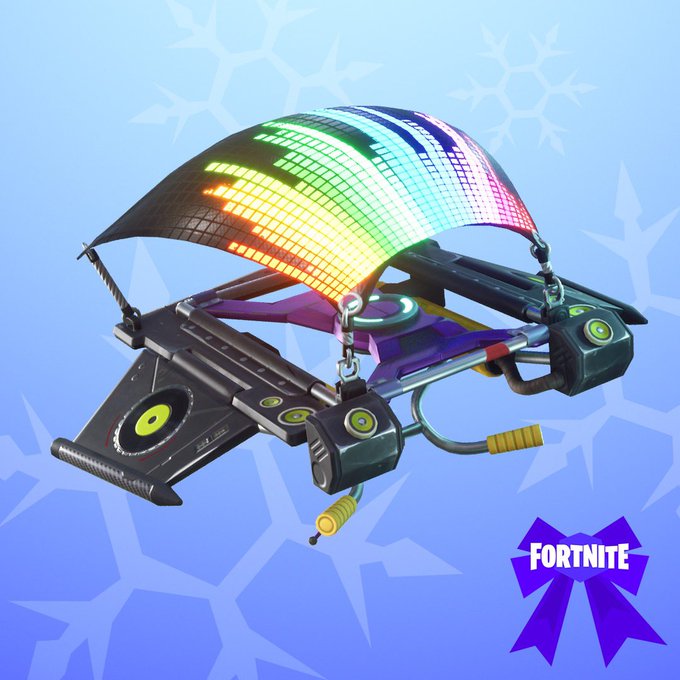 The free glider has an equalizer on it along with some cool music that plays as you deploy it. You can see it in action on the video below.
And there's more.
The 14 Days of Fortnite event is coming back
Epic games wrote on their website the Equalizer Glider was not fair compensation. Thus, the company decided to bring back the event next week.
Also, many players were saying they would prefer the complete event to unlock the rewards they missed.
The upcoming challenge will begin on January 15 at 3 AM ET (8:00 AM UTC) and extend two weeks. Epic will also enable the popular Limited Time Modes that were available on the original event.
Players who were previously unable to complete the challenges will be able to earn all of the rewards they passed on. Players could play during the entire duration of the event.
On the downside, progress on partially completed challenges will be reset.
The rewards are waiting for you
We're now talking about 14 Days of Fortnite event rewards as part of Season 7. The battle-royale game allows players on PS4, Xbox One, PC, Nintendo Switch, and mobile devices to hop on limited-time modes, and purchase seasonal outfits or earn daily rewards.
On top of that, Epice offers a new challenge every day that gets you a seasonal reward when you complete it. If you get all of the 14 challenges, you'll also unlock a unique mystery item.
Epic reveals the challenges day by day, and it's unclear if the new event will be the same as before. Either way, here's the list of rewards you get for completing each task:
Start or join a Creative server — "GG" Ornament spray
Visit 2 giant candy canes — Winter Launcher loading screen
Play 3 matches with a friend — Snowball toy
Hit a player with a snowball in 4 different matches — Snowman emoticon
Fly through 5 golden rings in an X-4 Stormwing plane — Combat wreath
Search 6 waterside goose nests — Crackshot loading screen
Use 7 Boogie Bombs or 7 Presents — Gingerbread Pet
Use 8 different weapons to damage your opponents — Merry Munchkin Pet
Dance in front of 9 holiday trees — Snow Globe banner
Land vehicle tricks in 10 different specific locations — Holiday Stormwing spray
Thank the bus driver in 11 different matches  — Frozen Axe
Destroy 12 Snowflake decorations — Snowflake emoticon
Place 13 devices on a Creative Island — Disco Wrap
Search 14 chests — Equalizer Glider