Every part of a computer is essential to the greater machine itself, but few things are as important as the RAM. Random Access Memory is different than hard drives designed for long-term memory. Instead, it's designed to temporarily hold data and clear it every time you turn off your computer. Adding more RAM to your PC can help it do more tasks at once and more quickly as well, depending on your other hardware.
Why Should I Add More RAM to My PC?
Adding more RAM to your PC can help it function more smoothly. Think of RAM as a pathway for information exchange. When the CPU needs information from your drives, the RAM transfers it between the two components. RAM is much faster and more efficient at data transfer than other forms of storage.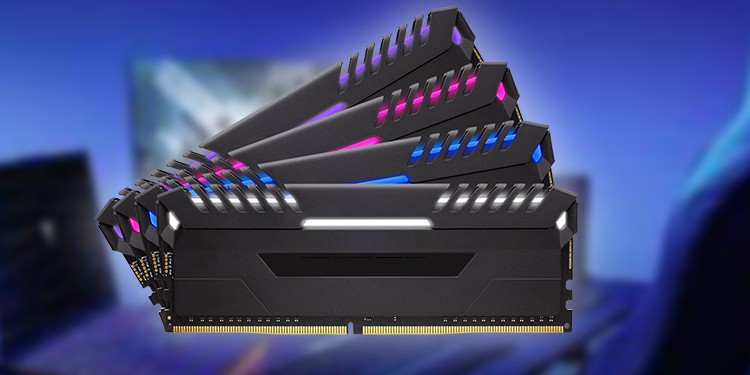 So why aren't hard drives made of RAM? They don't offer long-term storage. It's an entirely different mechanism that's great for performance but not so good for data maintenance.
If your computer is often maxing out its memory and the CPU and GPU utilization are low, your RAM may create a bottleneck. Think of your PC parts as pipes. If one pipe is significantly smaller than the others, information transferred and processed will slow down when it reaches the small pipe. That's how a bottleneck can reduce the performance of your best-performing parts to the level of the lowest performer.
When your RAM is creating a bottleneck in your system, upgrading it or increasing the amount can be really useful. Only some computers are built with the maximum amount of RAM they can hold, making it an easy upgrade for those that weren't. The simplicity of the installation process makes it even more appealing.
Preparing to Add RAM to a PC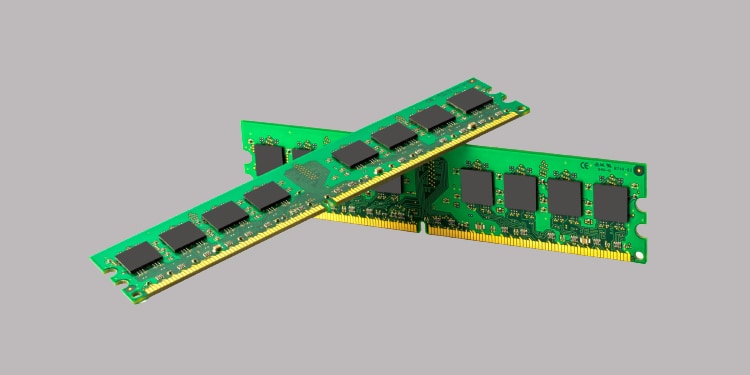 Before you add RAM to your PC, there are a few things you need to check.
Make sure you use the same basic kind of RAM, specifically the type your motherboard accepts. A motherboard running DDR4 RAM will not take DDR5 RAM in its slots.
RAM doesn't have to be the same speed or from the same company. However, you will likely have better results if you try to match the type of RAM you already own. Since different manufacturers make their products differently, things like the required voltage may not match up. This can create issues and keep some of your RAM from performing as well as it should.
If your RAM performs at different speeds, it will effectively run at a lower speed rather than at a higher speed.
RAM works best when installed in pairs, but you don't have to keep them like that. Computers will work with an odd number of RAM sticks – but go ahead and upgrade in pairs if you can.
Make sure your motherboard supports the speed of the RAM you're choosing. It's better to go with your components and what's been successfully tested.
While the most likely consequence of mixing RAM sticks is slightly lower performance, it's still better to try and match the type you already have with the kind you're adding.
Installing RAM on a PC
If you have your RAM sticks and are ready to give your PC a boost, cut open the packaging and prepare for installation.
Opening the Case and Accessing the Motherboard
The easiest way to install the RAM is to gain access to the motherboard without removing it from your computer. (Of course, if you're installing RAM onto a motherboard already out of the PC, you can skip this part.) If you can't access the motherboard RAM slots without removing it from the case, you may have to.
Power down your computer. Flip the switch on the PSU if you have one. Unplug the computer from the wall. Even though you aren't likely to have issues even if you left it plugged in, it's better to err on the side of caution.

Open your case. The way to do this varies depending on what case you have. One of mine requires unscrewing bolts by hand and sliding the door off. Another swings out with a little handle to give me access to its inner workings.

Access the motherboard RAM slots. Where these are dependent on the model of the motherboard you're using, as does whether it has to be removed from the case. If you aren't sure where the RAM goes, check the manual for your motherboard. The RAM slots should be labeled.

Check your manual to see how to open the RAM slots. For my motherboard, I press down on a little lever to unlock the slots, then slide the RAM out. There are levers for each slot.

Remove any RAM you're planning to replace.
Now you have access to your motherboard, and all that's left to do is put in the RAM, close it up, and get your computer back together.
Putting the RAM into Place
Once your new RAM is out of the package, you install it into the motherboard's RAM slots.
Align the RAM with the board in the correct direction. If you aren't sure what that is, check your manual.

Slide the RAM into the slot. You may have to push a little, but you shouldn't use much force. You may feel an audible click once it locks into place, but that depends on the motherboard.

Continue putting in the RAM sticks until they're all installed.
If applicable, close the latches that keep the RAM locked into the motherboard.
Replace any parts you moved to gain access to the motherboard or reinstall the motherboard into your computer. This is an excellent time to check your parts for damage, dust, or other issues you can quickly deal with before closing the PC.
Keep the information from your RAM's packaging at least until you've registered it and checked the terms of the warranty.
Closing the Case
Once everything is plugged in and ready to go, you can close the case and do a memory test to ensure everything is working correctly.
Close the case. Plug the computer back into the outlet.

Flip the switch on the PSU and then turn the computer on. Let it boot to the desktop.

Press the Windows key and type Windows Memory Diagnostic.

Click on the corresponding result.
Click Restart Now and Check for Problems.

Confirm your choice.
Wait for the test to finish.
If there aren't any problems, you're good to go. If there are, you may need to open your case again and ensure all the RAM is correctly positioned.
RAM doesn't come with drivers because it works via other devices and their drivers. So there shouldn't be any software to install or upkeep when you install new RAM in your PC. It basically plugs it in, and you turn the computer back on – and then RAM should work right away.
Which Slots Should You Put the RAM Into?
The slots on a motherboard aren't in order most of the time. Slot one is the first in line, but slot two may be the third in line. Check your manual to see the proper order to install the number of RAM sticks you have. While it may still work in the wrong slots, it won't give you the kind of performance you might get otherwise.
Frequently Asked Questions
Is all RAM Basically the Same?
Not all RAM is the same, and you must purchase RAM compatible with your motherboard. You won't be able to run DDR5 on a DDR4 board. You also want to choose RAM that runs at the right speed and voltage for your board. It's all about finding parts that work well with what you have.
Can I Install RAM by Myself?
You can definitely install RAM at home. As long as you have access to your motherboard's manual, you can figure out where to put each RAM stick, what kind of RAM you need, and the best speed your motherboard can use. There aren't any special tools required, either. As long as you are comfortable accessing your motherboard and putting in the RAM, it should be easy.
What If You Install RAM in the Wrong Slots?
The RAM should still work when it isn't in the optimal slots. The reason there are specific slots for the RAM is because of dual-channel memory. If your RAM sticks aren't in the correct slots, they might function more like single-channel memory. You will lose performance, and there's no reason to do so. Each motherboard should come with a manual explaining exactly where to install the RAM.