Facebook sends you "No Internet Connection" message when a connection is lost while launching the app. If you encounter the error despite the active internet, the Facebook server might be down. If the server is down, you might have to wait until the team identifies a fix.
Sometimes an issue with your mobile carrier or Wi-Fi could be the cause of the error. Other factors like app bugs, corrupted cache data, etc. could be responsible too. However, there are simple fixes to troubleshoot the problem.
Check Internet Connection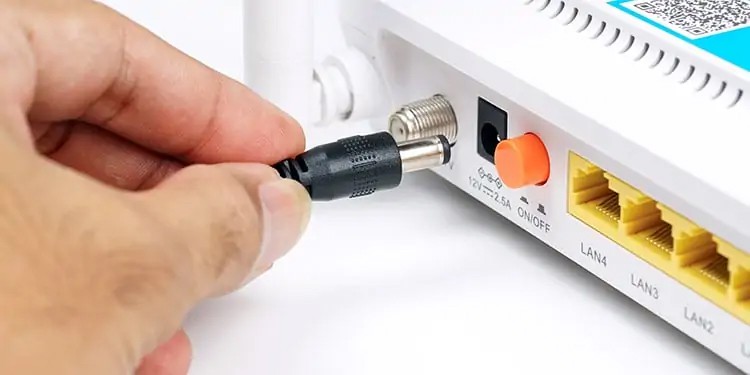 Whether you are using Wi-Fi or mobile data, your device must have an active connection for logging into Facebook or using it. So, you can first check if your device is connected to the internet through settings. For iPhone users, if you use cellular data, you must make sure it is toggled on for Facebook.
Although your device is connected to the internet, you will encounter "No Internet Connection" error if the network lags. You can run an online internet speed test on your device to check it. If the speed is low, you might have to follow a few measures to improve your Wi-Fi connection.
Power Cycle your Wi-Fi router.
Minimize devices connected to the same Wi-Fi network.
Relocate your Wi-Fi router closer to your device if possible. Also, clear out interference between your device and the router.
Re Login to Facebook
After you connect a strong network to your device, you can relaunch Facebook. Then you can log in to your account to fix the problem. Sometimes minor glitches on your account could be causing the issue.
On Web
On the Facebook website, navigate to your Profile icon.
Click on Log Out.

Login to your account after a few seconds.
On Mobile
Launch Facebook.
Tap on the three lines Menu icon.
Scroll to locate Log out menu and tap on it.

Again, pick Log Out to confirm.

Wait for a few seconds and login into your account.
Clear Browsing App Data
On the Facebook mobile app, you can find the option for clearing browsing data. It will clear the website's cookies and cache data you visited while using a Facebook mobile browser. It should help solve the no internet connection problem.
Go to Facebook App.
Tap on three-line Menu icon.
Navigate to Settings & Privacy > Settings.

Under Permissions, tap on Browser.

On Browsing Data, tap on Clear button.

Clear Cache Data
Facebook Cache data when piled up for a very long time can get corrupted. Such data can cause errors while using Facebook app or website. So the best bet for solving the issue is to clear it. You must note that the app/website might take a longer time to load after clearing the cache.
On Web
On your Google Chrome, enter the Ctrl + Shift + Delete keys together.
Click on the Advanced tab.
Click on the box next to the Browsing History, Cookies and other site data, and Cached images and files.

At the top, navigate to the Time Range menu. Expand the drop-down menu and set it to All Time.
Finally, click on Clear Data.

On Android
Launch Settings.
Select Apps > Manage Apps.
Choose Facebook > Storage.

Tap on Clear Data.

Again, tap on Clear Cache.

On iOS
Launch Settings.
Select General > iPhone Storage.

Tap on Facebook.

Choose Delete App.

Pick Delete App again to confirm.

Note: There is no default clear cache menu on iOS settings. Deleting the app will clear it.
Update Facebook
An outdated app might be why you keep facing no internet connection error while logging in or using Facebook. New app versions mostly have bugs or crash fixes including the release of the latest features.
You can check if there are new updates and keep the app up to date. You can search for the Facebook app on the App Store or Google Play Store and click on the Update button.
Reinstall Facebook
If the error persists even after resetting your account password, you can reinstall Facebook on your device. Deleting the app will erase your Facebook app data entirely. It should fix the error. You can install it again and use it from the beginning.
On Android
Go to your App Library.
Once you locate Facebook, tap and hold on to the application.
Choose Uninstall.

Pick OK to confirm.

Search the Facebook app on the Google Play Store and download it.
On iOS
On your iPhone's home screen, locate the Facebook app.
Tap on the Facebook app icon and hold it until it wiggles.
Tap on the Minus icon on top of the Facebook app
Pick Delete App.

Tap Delete.

Now, look for the Facebook app on the App Store and install it.