The OSD feature on monitors stands for on-screen display. You might be familiar with this term from the "OSD Locked" message that can appear when you press any of the buttons on your LG Monitor. So, if you're curious about what the OSD and OSD Lock are, I'll be explaining just that in this article. Additionally, I will also show how you can unlock your OSD lock.
OSD Lock on LG Monitor
To understand OSD Lock, you will first need to know about the on-screen display (OSD). The OSD is a control panel of the device with which you can adjust various display settings of the monitor.
You can access the on-screen display menu by pressing the menu button present at the back or bottom of your monitor. Also, your LG monitor might have a separate navigation button or a single joystick button with which you can change your display settings.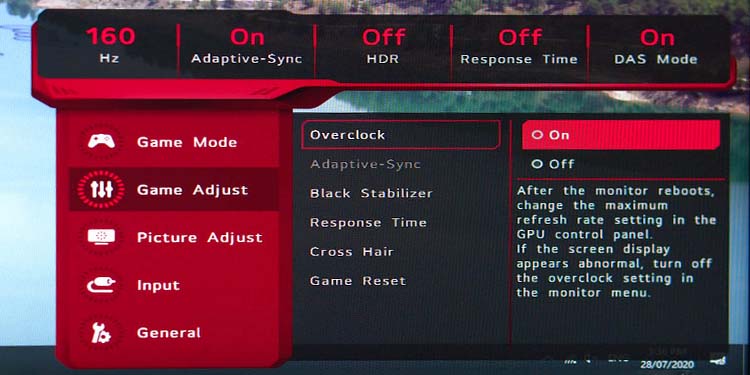 The OSD menu is usually used to change the brightness, contrast, and color temperature of your monitor. You can also use it to view your monitor's refresh rate, change display input sources, and configure other personalized monitor settings.
Now, OSD Lock is a feature to lock your on-screen display so that you can prevent any accidental or deliberate changes to your personalized monitor settings. When you have locked your OSD, trying to bring up the OSD menu will result in the "OSD Locked" message popping up.
Disable OSD Lock
You can enable the OSD lock feature on your LG monitor to safeguard your personalized monitor settings. On the other hand, you might have accidentally enabled OSD lock and are unable to adjust your display settings. In such a case, you can easily disable OSD lock on an LG monitor.
Make sure your LG monitor is turned on.
Press and hold the menu button on your monitor for several seconds. (In older LG model monitors, the menu button will be at the front.)

If your OSD was locked, it will automatically show the "OSD Unlocked" message, and then you can stop holding the menu button.
If your OSD wasn't locked, it will show the "OSD Locked" message. Your on-screen display is now locked, and you can let go of the menu button.