If you commute a lot or if you want a compact device that does not take much space, then a portable computer might be the best choice. These devices have become so powerful that they can easily replace a desktop computer to perform tasks.
The most popular form of portable computers available nowadays are laptops and iPads. These are computers that are designed to be carried around and operate without wall power.
An iPad is a tablet computer that has a larger display and commendable processing capability. By attaching a keyboard, it can become a solid replacement for a general purpose computer.
A laptop on the other hand, is a miniaturized computer that has a display and keyboard attached, some of which can perform just as well as desktop computers.
iPad – Compact Yet Portable
iPads are devices manufactured by Apple Inc. With each successive iteration and generation, iPads have slowly but surely become a viable replacement for laptops by including more powerful hardware and productivity features.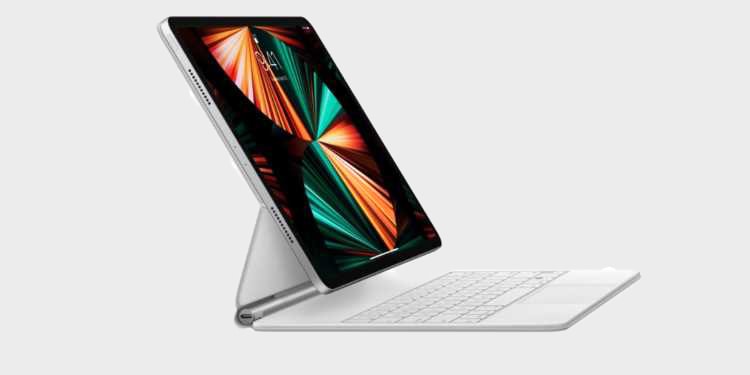 With newer generations having the Apple designed M series chips, iPads have become powerful enough to replace and give performance equal to a mid-range laptop for their price.
iPads are also versatile in a sense as they can support most iOS apps built for iPhones. Because the operating system, iPadOS, is a modified version of iOS, compatibilty is a non-issue.
However, if you decide to purchase an iPad, you cannot make any kind of hardware changes to it. Expansion options such as memory and internal storage cannot be upgraded after purchasing your device and need to be decided during purchase.
If you plan to do any kind of heavy graphic or calculation tasks, iPads are not ideal as they cannot support external peripherals like e-GPUs that boost performance.
Pros:
Cheaper than a laptop
More compact and slimmer than laptops
Silent while operating
Longer battery life than a laptop
Cons:
Runs iOS and iPadOS only
Cannot run any desktop grade software
Connection ports significantly less
Non user expandable storage and memory
Has limited variety of choices
Does not have active cooling
Laptop – Powerful Yet Limited
A laptop is a computer that is designed to be carried around and used without requiring wall power. Laptops can provide all the features a desktop class device could have but with the additional benefit of being portable and having much more processing capability.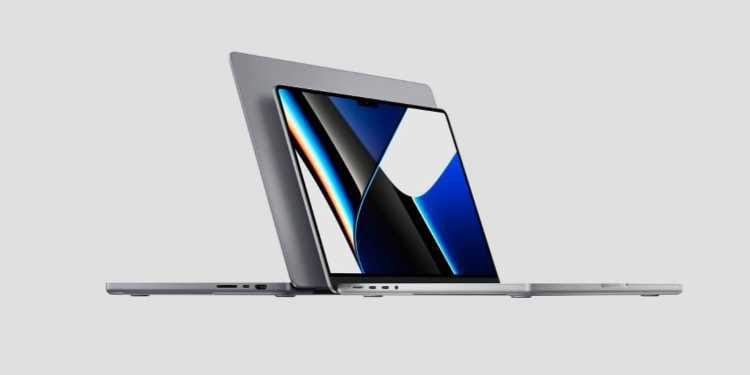 Purchasing a laptop is also beneficial if you plan on upgrading its features. Depending on the model, most laptops are designed to be upgraded by the user. Storage devices and memory modules can be upgraded and in some cases, manufacturers design their devices with modularity in mind. This gives users the ability to upgrade or swap components of their device.
Getting a laptop is also beneficial for the long run as external performance components like e-GPUs can be connected to the laptop. This boosts the performance while doing compute heavy tasks or while playing games and increases the longevity of the device's usability.
Pros:
Can install and run any supported operating system
More connectivity ports
Has wider variety of choices and models
User expandable memory and storage/ components
Has active cooling
Cons:
Heavier and less portable compared to iPads
Some models require charger to perform at peak
Fan noises can become distracting
Can be difficult to use compared to iPads
Main Differences
The main differences between a laptop and iPad are their software and the way they are designed to prioritise portability. Other notable differences between a laptop and an iPad are as follows.
Software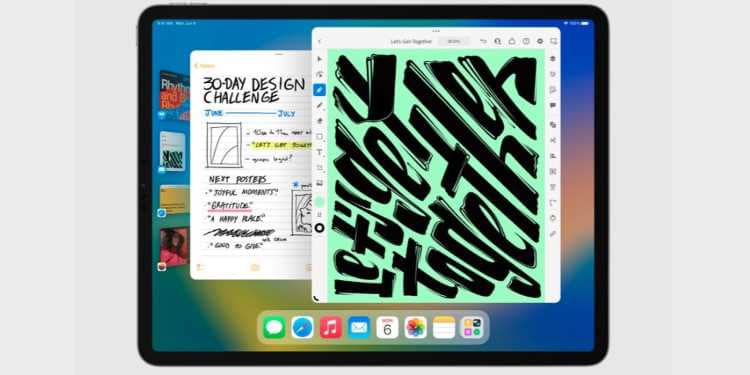 iPads run on iOS and iPadOS(iPad Air 3rd generation, iPad 7th generation, iPad mini 5th generation and iPad Pro 1st generation onwards). These operating systems are a stripped down version of macOS that are redesigned to be used by touch input. The layout is simple and button prompts are big and easy to actuate by fingers.
The keyboard, required for text and number input is also an on-screen keyboard. The software does not require any extra peripherals to navigate.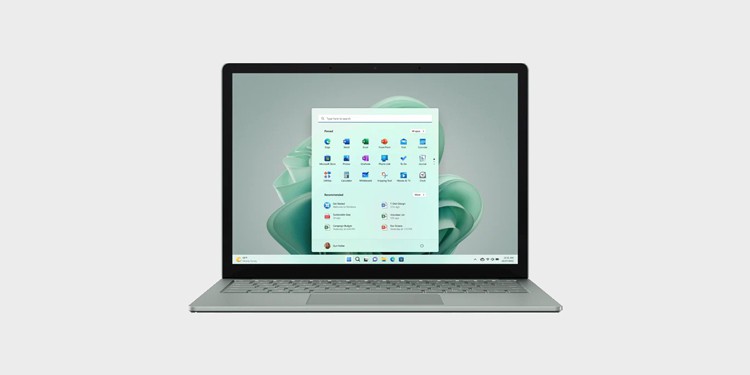 Laptops on the other hand can run on any supported operating system, most prominent being WindowsOS, macOS, Linux and ChromeOS. These are "traditional" operating systems that are more optimised to be operated by mouse and keyboard as input interfaces. Modern laptop operating systems can also run some smartphone operating systems natively, making them more versatile.
Portability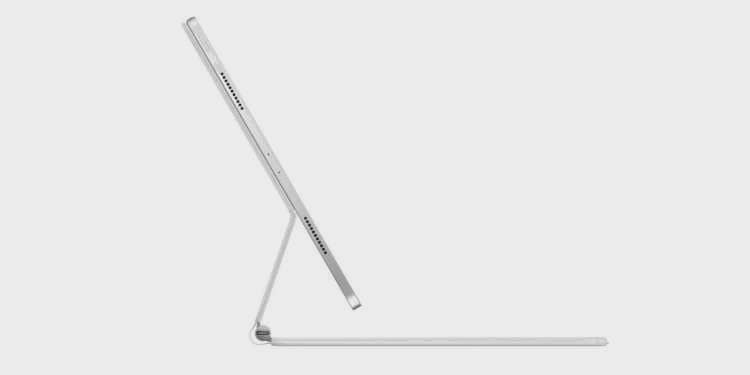 iPads are much more compact and portable to carry around because of no hardware keyboard and components such as active cooling parts. Their internal components are compact and similar to a smartphone device. Having various components like the GPU, RAM and storage soldered or integrated with the motherboard.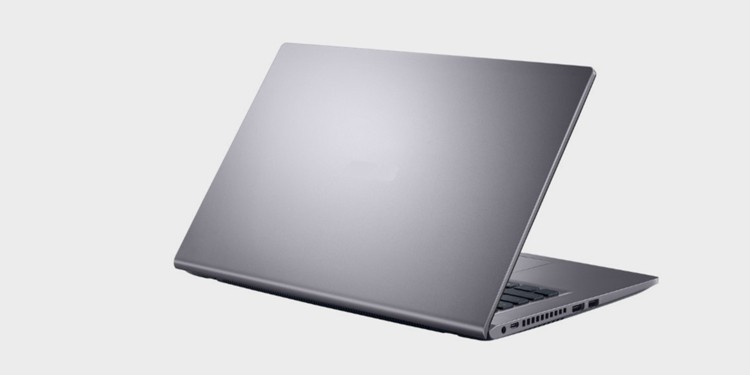 Laptops are a bit bulkier than iPads. They have a separate hardware keyboard, touchpad and various other components that help in the functioning, cooling and connectivity. The robustness and modularity of a laptop also contribute to their size being more than an iPad.
Battery life
iPads generally have a longer lasting battery than laptop devices. This is because iPads are more efficient at processing information and the processor, fabricated by using ARM technology, makes them a low powered but efficient CPUs. Other differences such as having no cooling components such as fans and hard disks, make the iPad consume less energy.
Laptops generally have an average battery life of 3-4 hours. If you're using a laptop to play games or perform heavy tasks such as video editing, the battery life decreases significantly. This forces the user to carry around a charger if planning to use a laptop for an extended period of time.
Screen
All iPads have an excellent screen and touchscreen input. The brightness and vibrance of an iPad screen are some of the best compared to tablets. The screen is also integrated into the chassis making the overall profile of the device much slimmer.
Laptops, depending on the model, may or may not have a touchscreen input. If you're planning to purchase a laptop that has a touchscreen built into it, it will be much more expensive than a laptop without a touch screen.
Processing Power
iPads are more suited towards general use and content consumption. If you plan on using your computer for web browsing, document processing, casual gaming and graphic designing, then an iPad would be more suitable because of its easy to use interface and longer lasting battery life.
Laptops are geared towards people who demand more functionality from their device. Besides performing general tasks, laptops, depending on their model can also be used to perform very heavy calculations, development, designing, high-end gaming and content creation.
Ease of Usability
iPads are more easy to use and navigate than laptops. The interface is very intuitive and natural, making even children able to use an iPad. iPads are also less prone to have bugs and faults in the system and any software related issue is easy to solve. If you're planning to purchase a computer to give to someone who has limited experience with computers, then an iPad is more suitable.
Laptops demand quite some amount of computer knowledge to fully utilise it. The operating system of a laptop is prone to bugs and errors if a user does not know how to use it. Maintaining a laptop also requires some level of expertise in the related field. Laptops are more suitable for users who have experience using computers.
Expansion/Upgradability
iPads cannot be upgraded. Once purchased, the user cannot upgrade components like storage or the memory capacity. They will need to purchase an entirely new device to fulfil their computing needs.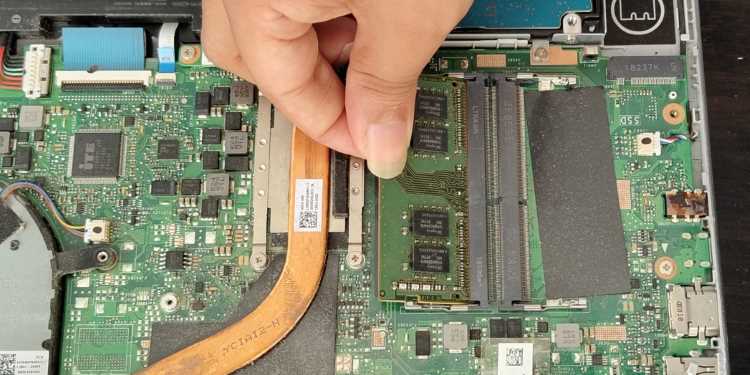 Laptops can be upgraded partially or fully depending on the model. Users can change components like RAM, storage, battery, wireless modules etc to fit their needs. Some laptops are also fully modular. Meaning, components such as the CPU or the USB ports can be swapped and upgraded based on the users needs.
Variety
Laptops are much more varied and come in every shape and size. From compact and portable ultrabooks to heavy and powerful desktop replacements. Some laptops even go the extreme length and come with screen sizes of 21 inches and two graphics cards.
iPad variations are a little more uniform and mostly differentiated by their screen size and connectivity features. Meaning, if they have cellular connectivity or not. Most iPads have the same internal components and processing capability if they're of the same generation.
Main Similarities
The major similarities between a laptop and an iPad is that both are battery powered portable computing devices. Both have excellent processing capabilities and can perform practically any task an average user may give.
Both devices have multiple input methods. Touchscreens, mouse and keyboard inputs, touchpad and stylus inputs etc. both devices now support these types of input.
Due to advancement in communication, both laptops and iPads have robust wireless communication capabilities. They can connect from virtually anywhere and anyplace to receive and send information. Some models of laptops and iPads also have cellular communication capability already adding to their excellent connectivity.
Which Should You Choose?
If you want mobile app support, portability and integration when working on a macOS environment, getting an iPad would be beneficial.
An iPad with its compatibility and tighter integration with Mac and iOS devices, will fit right in with the ecosystem and make communication easy between the devices. iPads also have longer lasting batteries making a commuting/travel work lifestyle possible for the user.
If you want powerful processing, versatility and a wide range of application support then getting a laptop would be more suitable. Laptops are for people who need a fairly powerful computer with portability in mind.
If you plan to use your device for work such as coding, studies and computer aided designing, then a laptop would be much more effective due to its ability to process heavy workloads and support for a wide range of applications.
First decide for what purpose you will be getting the device for and then you can choose based on the budget, application support, portability and other aspects.
To make your decision process easier, here's a summarised table on what to expect from each device.
| | | |
| --- | --- | --- |
| Comparison | iPad | Laptops |
| Operating System | iOS or iPadOS only | Mac, Windows, Linux with support for iOS and androidOS (model specific) |
| Performance | Focus on general purpose usability. Mid range performance | Can range from general purpose to high-end desktop class performance |
| Battery Life | Longer lasting due to focus on efficiency | Performance focused and don't last very long as compared to an iPad |
| Connectivity | Have WiFi in all and cellular in some models | Have ethernet, bluetooth, WiFi and cellular (depending on model) |
| Design | More portable and light | Less portable and heavier |
| Extra Features and Hardware | Has rear camera and front camera (except the 1st gen devices) | Only has front webcam and no rear cameras |
| Storage | Is non expandable | Is expandable in most devices |
| Upgradability | Cannot upgrade or swap components | Depends on the model. Fully or partially upgradable components |
| Affordability | Less expensive than an equally powerful laptop | More expensive for the price-to-performance ratio |
| Ease of Usability | Is easy to use and navigate. Touchscreen focused navigation | Requires understanding on how to use a computer. Mouse and keyboard focused navigation |