ChatGPT has taken the internet by storm, attracting approximately 25 million visitors and handling 10 million queries per day at the time of writing this article.
Due to such high traffic, the chatbot refuses to open for many users as the servers frequently reach their full capacity. As a result, you will see messages like "ChatGPT is at capacity right now" and "We're experiencing exceptionally high demand."
Apart from this scenario, there are also other cases where ChatGPT does not work. These usually happen due to improper credentials or issues with the Open AI servers.
In such cases, try reloading the page or the browser. You can also try using another web browser to open ChatGPT. If it still doesn't work, follow the possible solutions below.
Check Server Status
Sometimes, the Open AI server may be down or going through technical problems. So, the first thing you should do is check the ChatGPT server status to see if it is running properly. The website shows a history of all the errors.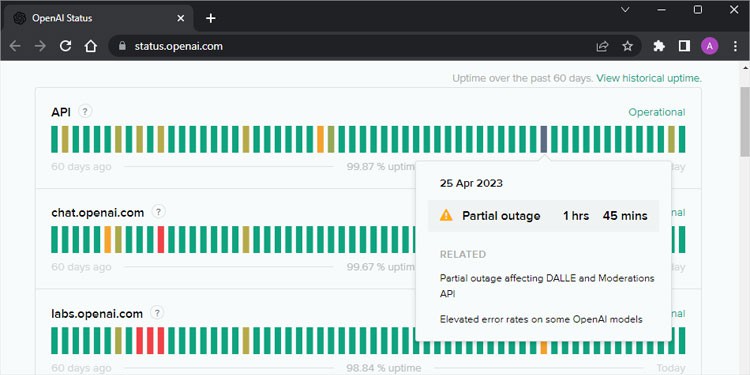 If there is an outage or any other issue, you will need to wait for the technical personnel to resolve the issue.
Clear Cookies
If ChatGPT is not working due to a login error or even the 1020 error, it might be because of expired cookies or incorrect credentials. You need to clear the cookies for openai.com to resolve such issues. 
Here are the steps to clear cookies for Google Chrome.
Click on the triple-dot icon on the menu bar and go to Settings.
Go to Privacy and security > Cookies and other site data > See all site data and permissions.
Search for openai on the search bar.
Click on the Delete icon next to openai.com and select Clear.

Use ChatGPT Plus
Since high traffic is usually the cause of the issue, you can try subscribing to ChatGPT Plus to get priority access to the platform during peak hours.
ChatGPT Plus also provides faster speed and high quality results.
Use VPN
Some governments have banned ChatGPT in their country. You need to use a VPN to access this platform in such countries.
I recommend using a reliable VPN as you may not be able to access ChatGPT with some free VPNs.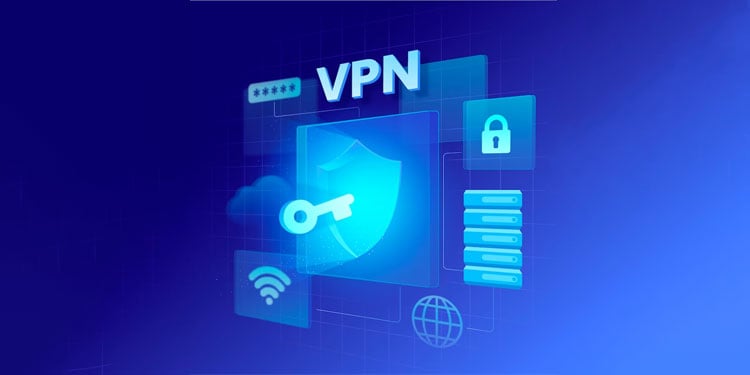 You can simply download the VPN, set it up by entering your credentials, and then connect to a server. If ChatGPT doesn't work for one location, keep changing the location until you can open or use ChatGPT.
Try Other Alternatives
If ChatGPT still doesn't work, all of its servers are likely busy due to the high traffic. So your only option in this situation is to move to other alternatives. You can use AI platforms like Poe AI, Google Bard, Microsoft Bing Chat, ChatSonic, and so on.
Contact ChatGPT Support
You can also try contacting ChatGPT support personnel if ChatGPT doesn't work, especially if you are a subscribed user. While they may not be of help if the high traffic is causing the issue, they can still help you find out if there are other causes and how to resolve them.