A Local Area Network (LAN), as the name implies, is a group of devices linked together in a local network. A LAN allows for high-speed communication and resource sharing between the computers in the network through technologies such as Ethernet or Wi-Fi.
A Wide Area Network (WAN), to put it simply, is a collection of networks. WANs are implemented using technologies like optical fiber and are used to connect LANs and other networks over large areas such as cities, countries, or even the world.
The implementation of LAN and WAN, their applications and use cases, and the various advantages each offer differ quite a lot. We'll take a look at some of these differences in this article.
What is LAN?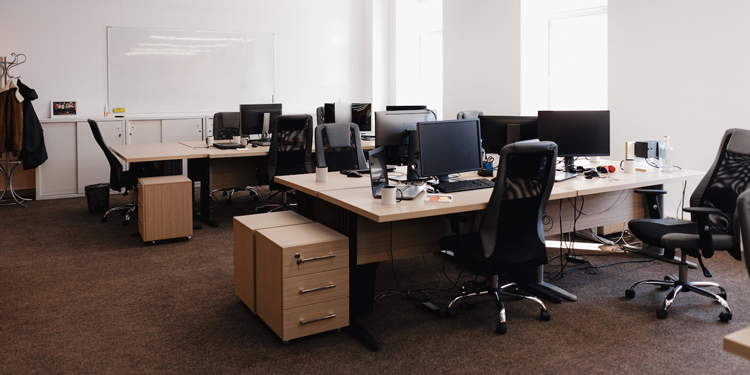 As stated, a LAN connects devices in a local setting in a variety of topologies (e.g., Mesh). With just two computers, simply linking them with an Ethernet cable forms a local network, while a switch is typically used to connect multiple devices. Wireless LAN (WLAN) is also very popular these days in the form of Wi-Fi.
The aforementioned LAN setups are commonly seen in settings such as homes, schools, small offices, and public spaces like cafes or libraries in the form of peer-to-peer LANs.
In an enterprise setting with large networks comprising hundreds to thousands of devices, multiple switches and routers are used for efficient data transmission. These client devices are connected to one or multiple servers in a client-server form. Virtual LANs or VLANs (not the same as subnets) are also used to split up a network for better network management.
Pros:
Comparatively faster
More secure
Low setup and maintenance cost
Enables centralized storage, and resource sharing (including internet connection)
Cons:
Limited geographical coverage
Faulty server can affect client systems in the case of server-based LANs
What is WAN?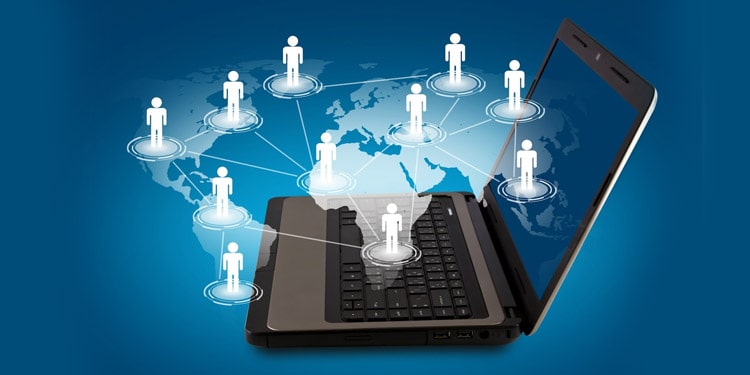 A WAN is basically a network of networks that spans a large area, with the internet being the largest example. WANs are typically used by businesses or government bodies for data transmission across long distances.
Unlike Ethernet or Wi-Fi, whose transmission is limited to under a hundred meters, WANs use technologies like leased telecom lines or optical fibers to form network links over thousands of kilometers or more.
Pros:
Large network coverage
Allows for long-distance data transmission and resource access
Cons:
Comparatively slower, and costlier to set up and maintain
Dependent on third parties for infrastructure in most cases
WAN vs LAN – Main Differences
The most noticeable difference between WAN and LAN is the distance they cover, as we've already discussed. But aside from that, here are some other major differences that are worth discussing in detail:
Technologies Used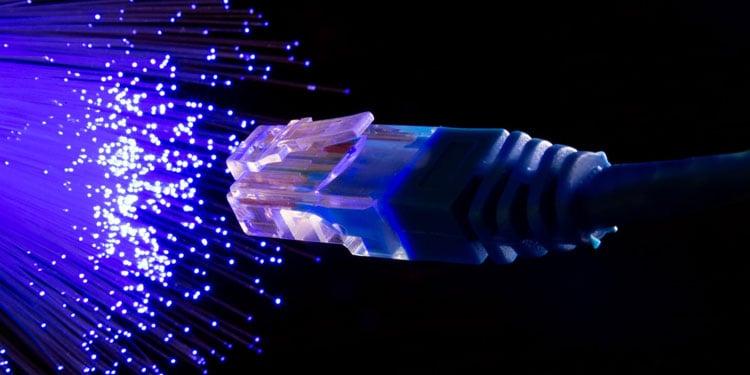 A wired LAN is typically set up using Ethernet cables (IEEE 802.3) and switches, while additional switches and routers are used if required for larger LANs. Wireless LANs are mostly set up in the form of Wi-Fi (IEEE 802.11).
As LAN cables are designed for use in proximal locations, using them to connect two networks over long distances wouldn't make much sense. Instead, optical fibers or telecom circuits, in combination with multiple routers and switches, are used to link the networks to form a WAN.
Such WAN infrastructure can be privately owned or leased. A direct fiber optic link, especially if privately owned, is costly to set up and maintain but provides the best performance and security. Instead of a dedicated line, a private WAN can also be set up over the internet, but you'll need to use a VPN for secure remote access.
Data Transfer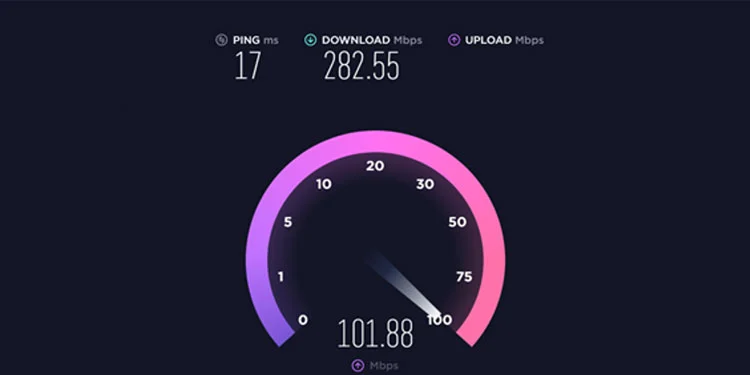 Comparing the data transfer rate of LANs and WANs is a bit impractical, as it ultimately depends on the equipment used. Generally speaking, LANs have the speed advantage as data has to travel over significantly lesser distances. But there will be certain cases where WAN outperforms LAN (for instance, direct Fiber link between a WAN's sites).
Security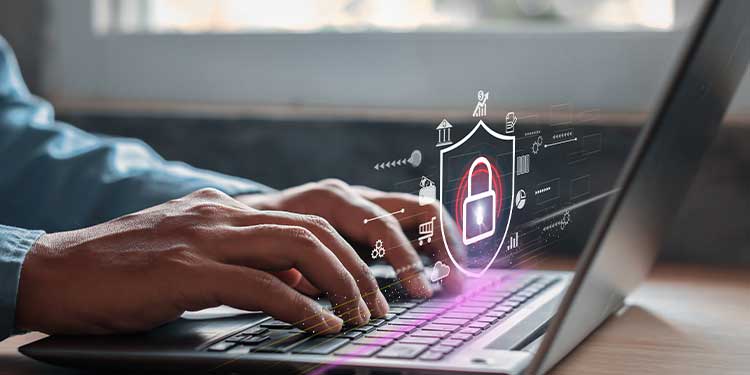 LANs aren't immune to threats, but they are still comparatively more secure, especially if the LAN isn't connected to the internet. Even if the LAN has internet access, it's typically through a central router which makes things like port management easier. If VLANs are used, narrowing down issues and vulnerabilities in the LAN is made even easier.
In the case of a WAN, you have to consider these and more threats. As WANs are often set up using leased lines, you won't have control over the protection of such components. Additionally, when connecting over the internet, VPNs set up with protocols such as IPsec are necessary to encrypt and protect your data.
Fault Tolerance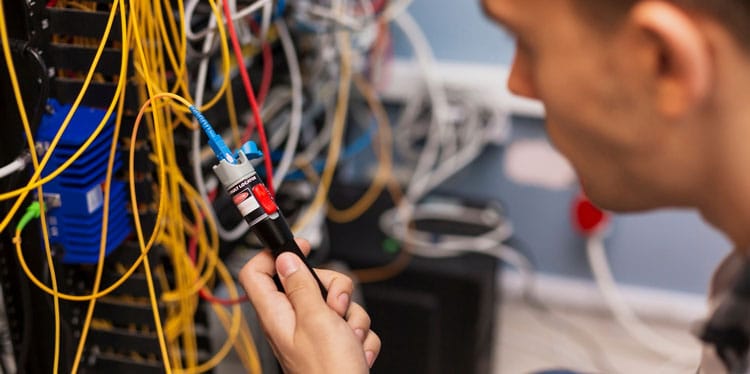 Faults within a LAN are typically easier to diagnose and fix. When one part of the LAN isn't working, the downtime is usually limited to that part.
Due to the sheer number of components comprising a WAN, everything from the rate of issues popping up to the difficulty of isolating and fixing the problem is greater. As such, WAN downtime is generally regarded as a more significant issue.
How are WAN and LAN Similar?
LANs and WANs are implemented using varying technologies, as we've discussed so far, but ultimately, they both use the Internet Protocol Suite (TCP/IP) for communication. At least two network nodes are required to set up both LANs and WANs, and both of these network types are prone to vulnerabilities (albeit to varying degrees).
Should You Use LAN or WAN?
The answer to this should be somewhat obvious at this point. For smaller local networks, LAN is preferred as it's generally faster and cost-effective while offering better security and fault tolerance. If the network spans an area larger than what a LAN can accommodate, you'll have to opt for a WAN.
As some readers have inquired about which port to use on the router, let's also briefly talk about that. In the past, the Internet cable coming from the ISP would be connected to the modem. You'd, in turn, plug an Ethernet cable into the modem and connect it to the WAN port on the router.
As modern routers generally come as a router-modem combo, these days, you can directly connect the internet cable to the WAN port on the router.
With all this said, here's a quick recap of the main differences between WAN and LAN:
| | | |
| --- | --- | --- |
| | LAN | WAN |
| Network Coverage | Limited to a small area | Used to cover large distances |
| Infrastructure | Uses technologies like Ethernet, Wi-Fi, etc | Uses technologies like Fiber-optic, telecom lines, etc |
| Performance and Cost | Comparatively faster, secure, and cost-effective | Comparatively slower, less secure, and expensive |
| Fault Tolerance | Comparatively less susceptible to failure | Comparatively more prone to problems |
| Downtime | Downtime is generally isolated and not a big deal | Downtime affects a larger portion of the network and is a critical issue |
| Router Ports | LAN ports connect the various ports in a local network | WAN ports connect you to the ISP's external network and, eventually, the internet. |