If you're here, I bet you're particularly looking for one thing: interactive experiences that feel less like games, and more like movies.
These are rare finds in the industry. It's neither a popular genre nor the one that makes the most money for developers. Even so, games like Detroit: Become Human tend to offer the best stories we can "play."
Selecting Games Like Detroit Human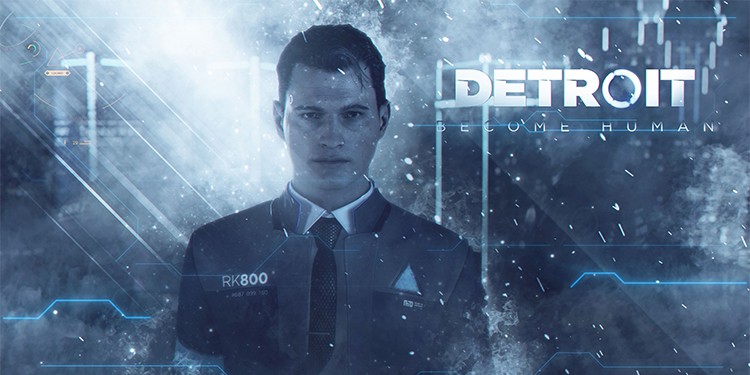 Let's comprise the list with games featuring a mix or a twist of Detroit's elements:
Become Human is a story-driven interactive cinematic experience with branching paths, extensive length, and quick-prompt cinematic action.
Even though the game is interactive, you can move the surfaces freely in wide areas. Exploring the areas reveals plot details and more information. You may also interact with random NPCs and items. As such, it could lead to new paths.
The branching paths come through the dilemmas the game presents. Making choices on key moments of loyalty, family, life, and conscience takes you to various paths and endings and, possibly, the death of one of the playable protagonists.
Games Like Detroit: Become Human
Disco Elysium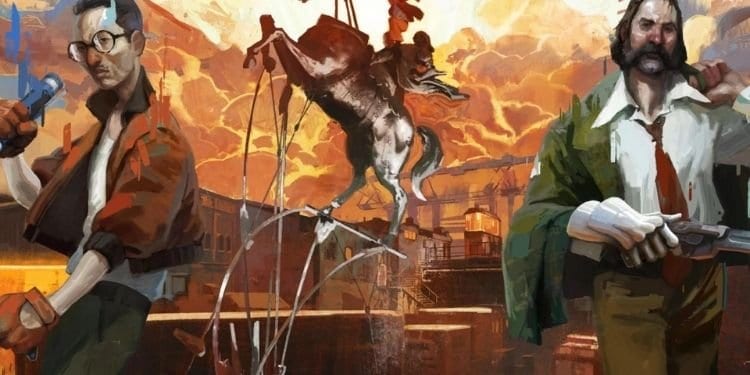 Developer: ZA/UM
Publisher: ZA/UM
Release Date: March 2021 (Original game – October 2019)
Platform: PS4, PS5, Windows, macOS, Stadia, Nintendo Switch
Disco Elysium is an RPG game. Its gameplay and graphics resemble the experience of reading through a graphic novel. Moreover, there's no combat and no quick events.
Instead, you advance the plot by making choices. For every choice and action you take, the game will skill-check your characters for its success. There're 24 skill trees across the four main skills, and these range from empathy to reflexes.
The story is the highlight of the game. You play as disgraced detective Harry, and you're researching a series of murders in a dystopian city. The research is about finding clues in the environment and talking to people through dialogue trees.
Sherlock Holmes: The Devil's Daughter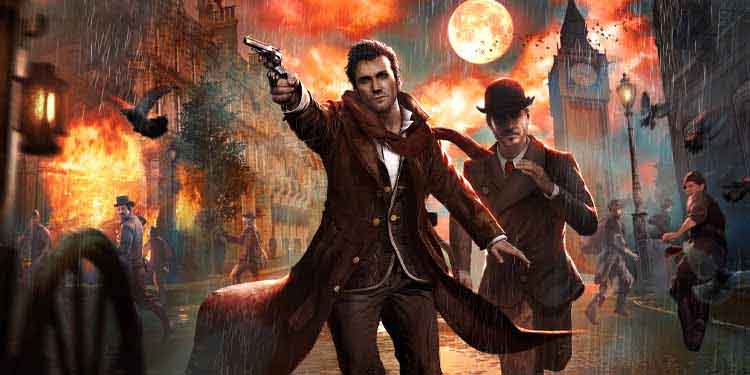 Developer: Frogwares
Publisher: Frogwares
Release Date: June 2016
Platform: PS4, Xbox One, Nintendo Switch, Windows
The Devil's Daughter is an adventure mystery game. It has more gameplay mechanics than other titles on the list, but most of the experience is watching the events unfold.
The setting is 1896, and the plot happens after the death of Professor James Moriarty. Sherlock is taking care of Katelyn, Moriarty's daughter while keeping her origins secret. However, unforeseen events will cause trouble between the two, and a new mystery to solve.
The gameplay involves exploring the environment for clues in different crime scenes. The clues you found go to the "deduction board." Then, you link information pieces together on the board, which leads to deductions. Finally, you see the different deductions on the "Mind Palace," and your interpretation may or may not reach a successful conclusion.
Beyond: Two Souls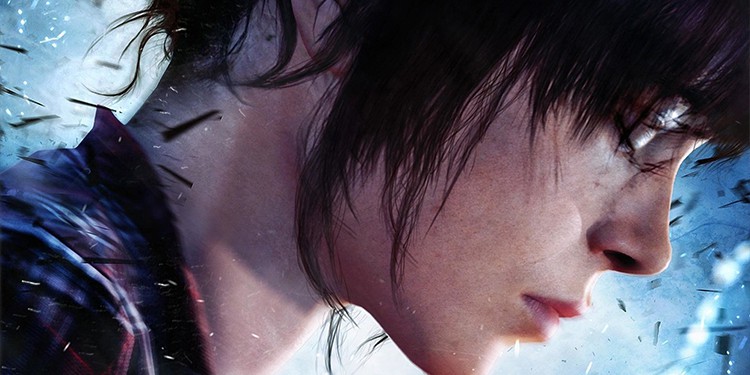 Developer: Quantic Dream
Publisher: Sony Computer Entertainment
Release Date: October 2013
Platform: Windows, PS3, PS4
Beyond: Two Souls is an interactive thriller with the performance of Elliot Page (formerly Ellen Page) and Willem Dafoe. As another Quantic Dream game, the gameplay relies on interaction exploration, choices, quick action, and 11 different endings.
The game follows Jodie Holmes on a journey across the world. She has a mysterious connection to Aiden, an ethereal entity with telekinetic powers. Because of this, Jodie has contact with spirits and the supernatural, so she has been different since she was born.
The Wolf Among Us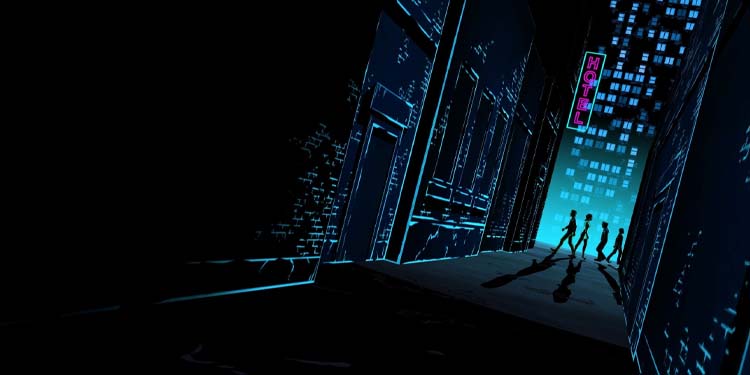 Developer: Telltale Games
Publisher: Telltale Games
Release Date: October 2013
Platform: PS4, PS3, PSVita, Xbox 360, Xbox One, Windows, Android, iOS, macOS
The Wolf Among Us is an episodic and interactive visual novel. Notably, it has an art style that matches its gameplay. You play as Bigby Wolf, a werewolf, and the sheriff of Fabletown. This is a clandestine community of magical beings in 1980s New York.
The goal is to solve a series of strange murders in the town. Then, the gameplay is interacting with the environment for clues and making choices as you talk to citizens and suspects via dialogue trees. There're also quick time events, and completing these moments is not necessarily the right choice.
The Dark Picture Anthology Series – The Devil In Me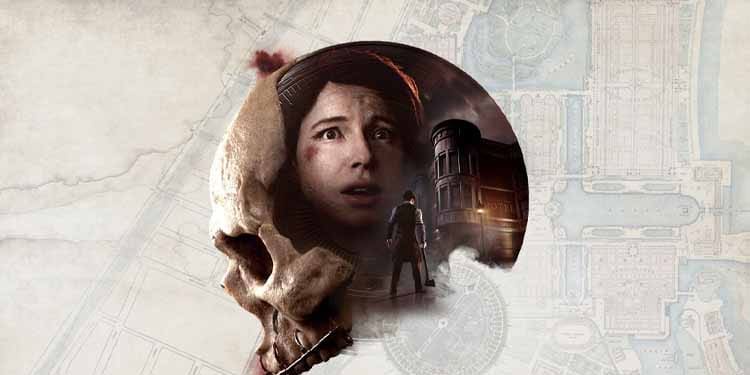 Developer: Supermassive Games
Publisher: Bandai Namco Entertainment
Release Date: November 2022
Platform: PS4, PS5, Xbox One, Xbox Series, Windows
The Dark Pictures Anthology is a series of interactive horror games -each one is a standalone experience. The Devil in Me is the fourth title in the saga, and, according to critics, it's also the best. However, you may try any other game in the series if you like interactive horror.
The story follows documentary filmmakers traveling to a modern-day replica of HH Holmes' "Murder Hotel." On arrival, they'll discover the hotel is hiding dark and dangerous secrets.
The gameplay has you changing between various playable protagonists. Every time, you have to make choices that value the character's life vs. the others. On top of making choices, there's an inventory with tools to solve puzzles. Lastly, you can run, jump, and climb.
Life is Strange: True Colors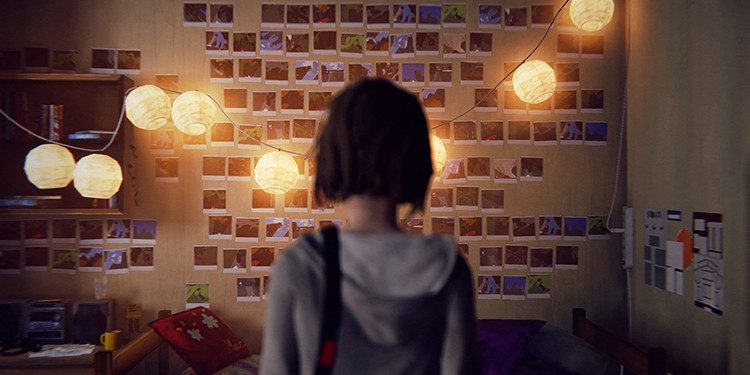 Developer: Deck Nine
Publisher: Square Enix
Release Date: September 2021
Platform: Windows, PS4, PS5, Xbox One, Xbox Series, Nintendo Switch
Life Is Strange: True Colors is an episodic adventure game, and a graphic adventure with a third-person perspective. The complete entry consists of five episodes, and the latest one debuted in September 2020.
You can explore Haven Springs, interact with NPCs, and make dialogue choices. These mechanics follow Alex Chen, the 21-year-old protagonist using his psychic powers to investigate the mysterious death of his 8-year-old brother.
The Walking Dead: The Telltale Definitive Series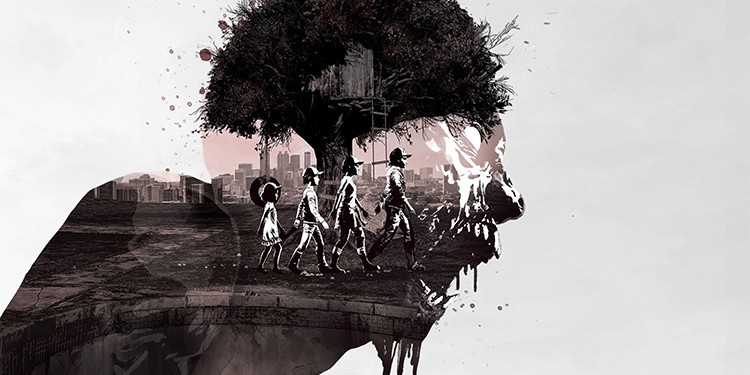 Developer: Telltale Games, Skybound Games
Publisher: Telltale Games, Skybound Games
Release Date: April 2012
Platform: Windows, macOS X, PS3, PS4, PSVita, Xbox 360, Xbox One, Nintendo Switch, Android, iOS
The Walking Dead is an episodic interactive series. It uses The Walking Dead set, familiar faces, and original characters to deliver a dramatic, choice-driven interactive story.
The game includes 4 seasons, and each season has five episodes. There's also an additional DLC episode with three episodes plus a further season. Overall, the game is lengthy and offers over 60 hours of gameplay.
The game has a main character that goes towards a single ending. However, your decision affects the lives of secondary characters, which is why choices can be tough. There're also quick-time events to cover the action and some puzzles.
Heavy Rain
Developer: Quantic Dream
Publisher: Sony Computer Entertainment
Release Date: February 2010
Platform: Windows, PS3, PS4
Before Two Souls and Become Human, Quantic Dream was a way smaller studio. Heavy Rain was their first take in the interactive drama department. Yet, the title proved that story-driven games relying on quick-time mechanics can be fun.
In Heavy Rain, you play as a detective. You're trying to find the Origami Killer, a serial murderer who's continuously evading the police. The evildoer only carries his "duties" when it rains. The setting delivers a psychological thriller full of danger, twists, turns, and darkness.
A Way Out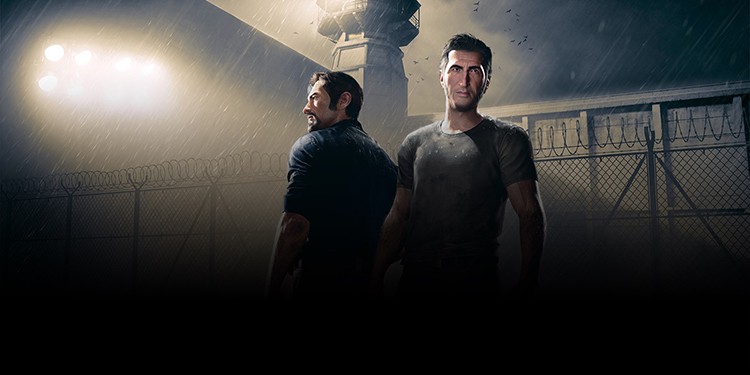 Developer: Hazelight Studios
Publisher: EA
Release Date: March 2018
Platform: Windows, PS4, Xbox One
It Takes Two creators have been creating co-op adventure titles for a while. A Way Out focuses on interactive gameplay as it is a co-op-only adventure game where you and a friend control two prisoners trying to escape prison.
The gameplay is about following the two characters on their increasingly difficult tasks. Frequently, they go in separate ways, each one performing a particular task for the escape plan.
You can explore, interact with the environment and other NPCs, and perform quick actions in A Way Out. They're also light melee combat segments, puzzle sections, and shooting segments. All of these happen through the eyes of prisoners Leo and Vincent.
The Inpatient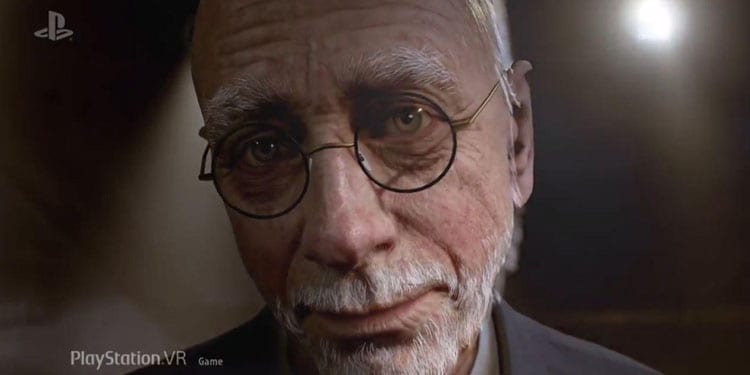 Developer: Supermassive Games
Publisher: Sony Interactive Entertainment
Release Date: January 2018
Platform: PS4 (PSVR available)
The Inpatient is an interactive physiological horror title. Supermassive Games published it before working on the Dark Pictures series.
You play with a first-person perspective as an amnesia patient in a dreadful hospital. The gameplay is exploring the hospital's corridors to recover your own past. You interact with the environment, pick up items, and advance the story slowly and carefully.
Nancy Drew series – The Silent Spy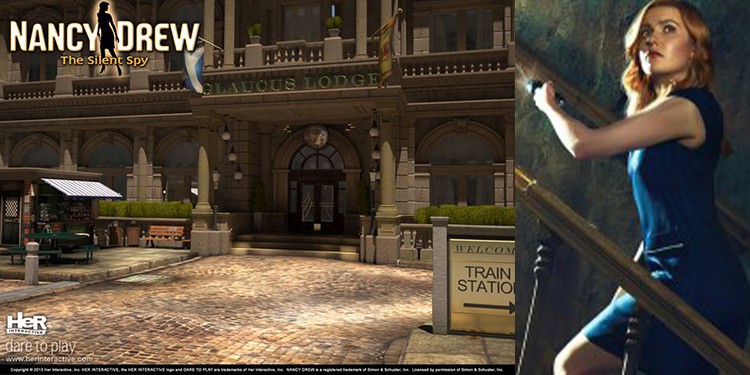 Developer: Her Interactive
Publisher: Her Interactive
Release Date: October 2013
Platform: Windows, macOS X
The Nancy Drew video game series is about interacting with NPCs, items, and the environment to solve puzzles.
Silent Spy packs challenging puzzles, many dialogue lines, and a compelling voice-over. The game follows a personal story that develops Nancy so both series newcomers and followers can enjoy it.
As usual, you play as Nancy Drew. She discovers her mother, Kate Drew, was an event that went missing a decade ago in Scotland. Nancy's journey is about finding the truth about her mother in a personal, emotional adventure.
Kentucky Route Zero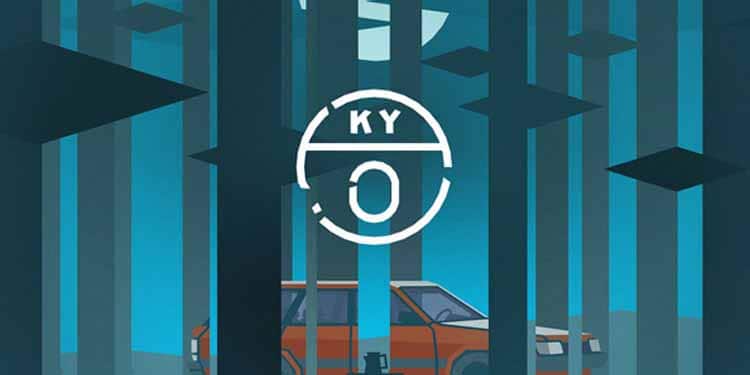 Developer: Cardboard Computer
Publisher: Annapurna Interactive
Release Date: January 2020
Platform: PS4, Xbox One, Nintendo Switch, Windows, macOS, Linux, Android, iOS
Kentucky Route Zero is an indie point-and-click adventure. The plot follows Conway, a truck driver lost in the mysterious Route Zero in Kentucky.
The game's highlight is the story, art style, and music. The gameplay is simple, though. You click on the environment and select dialogue choices to advance the story.
The Forgotten City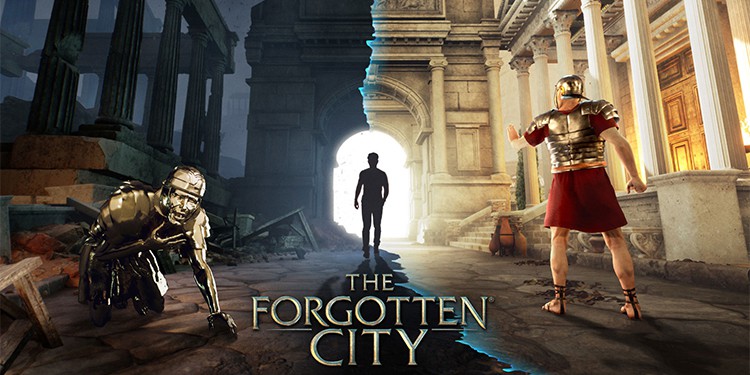 Developer: Modern Storyteller
Publisher: Dear Villagers
Release Date: July 2021
Platform: Windows, PS4, PS5, Xbox One, Xbox Series, Nintendo Switch
The Forgotten City is a time-loop game with four endings and complex choice mechanics. It focuses on exploring a world to get clues and solve a mystery. You can repeat the loop as many times as you need to do it.
You play in a cursed Roman city. The Gods made a rule: everyone pays with their lives if a person sins. That means violence won't get you very far. Instead, you must rely on dialogue, witts, choices, and clues to solve a murder that dooms the city.
As for the gameplay, you can explore an open-world Roman city. You'll make difficult moral choices about faith, ethics, justice, and sin. Your decisions matter and the game's sandbox design allows you to approach situations in multiple ways.
Firewatch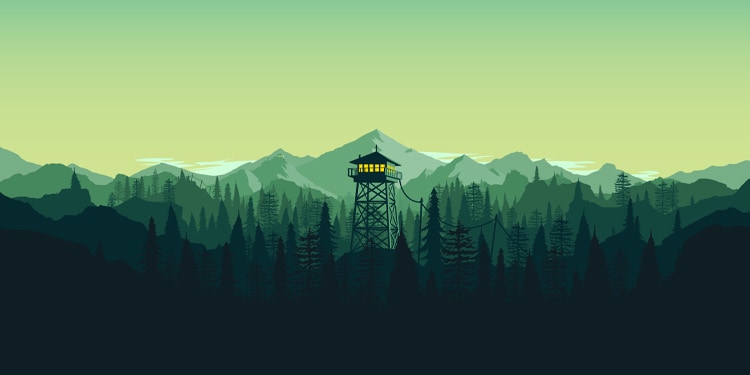 Developer: Campo Santo
Publisher: Panic
Release Date: February 2016
Platform: Windows, macOS, Linux, Xbox One, Nintendo Switch
Firewatch is an interactive adventure that feels like watching a movie. You play by picking up notes, books, and maps, or by choosing dialogue options.
You play as Henry in the year 1989, working as a fire lookout in the Wyoming wilderness. One dry summer, you notice something strange lurking around the forest.