Testing input lag is a challenging and inexact process. Even RTings, a trusted source of input lag tests, says they had to develop their own tool to make it work, and only some people have the appropriate hardware to do so. However, there is still a way you can test your input lag if you have access to a CRT monitor or a screen with an input lag you already know.
What is Input Lag?
Input lag is the time it takes between when your computer receives a signal, sends it to your monitor, and the action appears on the screen. Most of the time, it isn't very noticeable. For example, when you're watching streaming video, it sends one frame after the other, and any lag is accounted for because each frame has the same rate, and you aren't inputting any signals from your mouse and keyboard.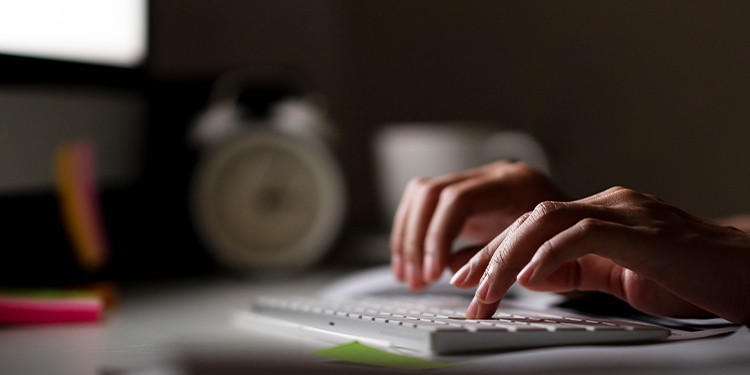 One example of lag that's easy to see is when you're typing a sentence. It may take a split second between when you press the key and when the letter appears on the document. It's almost imperceptible because of how low the input lag is on most modern systems. People used CRT displays with basically no input lag in the past, so it wasn't an issue then.
There are times when input lag matters a lot, though. For example, competitive gamers can suffer if the input lag between a computer and the display is too high.
Why Do I Need to Know the Input Lag?
You need to know the input lag, so you know precisely how much delay it is introducing to your fast-paced computing actions. For example, a display with an input lag of 4ms will be quite a bit better for an FPS gamer than a display with an input lag of 32ms. That's why you'll see a lot of gaming monitors advertising their low input lag, with some of them going down to 1ms.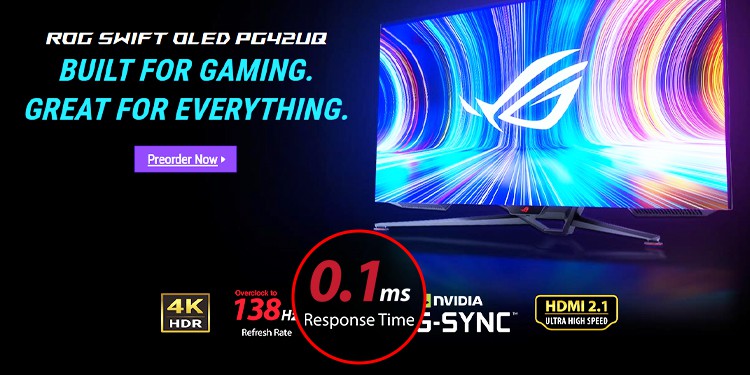 If you haven't experienced different input lags, try typing on this Lag Simulator at 0ms and then at 400ms. You'll see a noticeable difference.
Is It Always Better to Buy a Display with a Low Input Lag?
Sometimes the input lag doesn't matter much. If you're not doing fast-paced gaming, you may prefer a display with different specifications and a little more lag. Displays with low input lag often aren't quite as visually appealing as displays with high input lag numbers because of the types of panels they use to get the low ms rating. This is also why televisions usually have a higher input lag than PC monitors.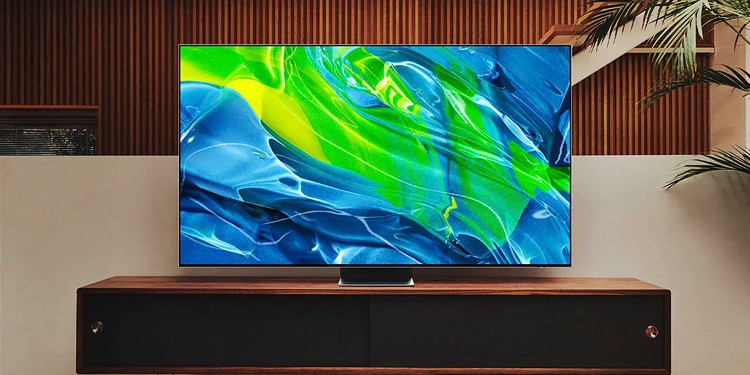 However, as monitor technology improves, displays with low input lag look better and better. There's a lot less to compromise on now than there was even five years ago.
Is Input Lag Only Affected by Monitors?
The lag you experience is affected by a few different factors.
Your input devices can introduce lag, especially wireless or Bluetooth devices. For example, I use a wireless keyboard and a wired mouse. If I wanted to give myself a competitive advantage, I'd switch to a wired keyboard. It would introduce less lag than my wireless one.

Your in-game settings or programs can also introduce lag. If your video processing devices have to add custom overlays or change a GUI element, that can add a bit of extra time. The more your computer has to do to a new image, the longer it will take to appear on the screen.
Finally, the input lag of the monitor comes into play. Your screen doesn't just change the very moment it receives the signal. It takes time to display what input it received. The input lag rating of the monitor refers to this part of the process.
How to Test Input Lag?
The best way to find out the input lag of a monitor is to check with the manufacturer or look up independent ratings. Since it's hard to control for all the factors on an at-home test, they're not very accurate and won't give you a rating that's completely right.
However, you can still check to get an idea of how bad your input lag is in a few ways.
Camera Test
To test the lag of your display on your own, you need a monitor that you know the input lag rating of and a camera in addition to the monitor you want to test. However, this won't be as accurate as the information you'd get from the manufacturer.
Hook up both monitors to the same computer. Using the same type of connection, like HDMI, would be better than the alternative.
Set up a camera facing both monitors.
Start a timer app that includes milliseconds on each screen.
Start both apps at the exact same time.

Take a picture of the screens a few times. Calculate the difference between the timer on the control monitor and the timer on the one you're testing. This difference should give you an idea of the input lag of the monitor you're trying.

One of the primary reasons this doesn't give a perfectly accurate input lag rating is that you can't control how quickly the monitor sends signals to the monitors with different cables and connection types. If it prioritizes sending it to the display you're testing, it may appear to have a lower input lag than it does compared to the control display.
How to Reduce Input Lag?
You can do many things to improve your input lag numbers, even without switching your monitor.
Swap your peripheral devices to wired models if low input lag is your priority. It's a slight difference, but it can impact you doing something like playing a competitive shooter.

Check to see what modes your monitor offers. If you have a Sports Moder or a Game Mode – or anything designed to help with fast-paced activities – it can help reduce the input lag at the cost of picture quality. You can always swap back and forth between settings depending on what you're doing if you want to have better quality when doing less lag-sensitive activities.

Get rid of anything that includes filters or extra image processing through your monitor or in-game. It can help reduce your lag.
Disable custom crosshairs and other GUI elements that aren't completely necessary.
You can monitor your performance with these changes to see how each affects your lag. Changing things as you go can help create the perfect setup for your needs.
How Much Input Lag is Too Much?
The amount of input lag you can deal with depends on your computing activities and personal tolerance. Some people don't mind a bit of delay when doing everyday activities like typing emails or navigating the internet. Some people prefer an instant response, even during those common activities.
For gamers who rely on fast-paced actions, like competitive shooters or MMO end-gamers, a total input lag under 40 ms can be helpful. If you check out what displays professional players use, they're generally ones that introduce less than 10 ms to the lag.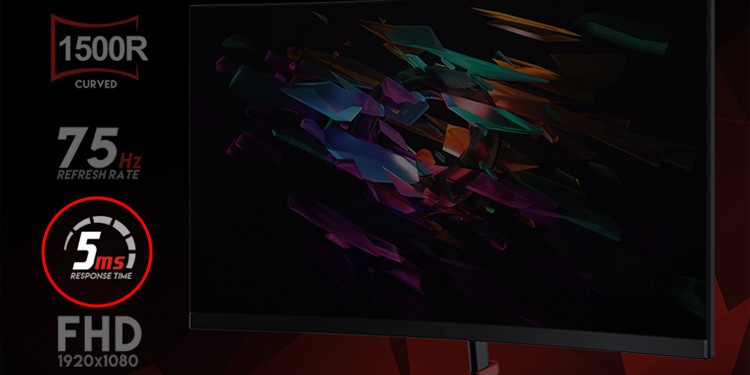 Other users can tolerate a slightly higher delay. For example, if you're playing something like Stardew Valley or Cookie Clicker, a delay under 80 ms isn't that bad. Most displays should work for these purposes. However, if you notice a delay between your input and what you see on the screen, it might be time to look into options with lower input lag.
Frequently Asked Questions
Does HDMI Cable Affect Input Lag?
Your HDMI cable will introduce some input lag because it takes microseconds to send the signal from the computer to your display. However, the delay is so slight that you won't even notice it.
Can CPU Cause Input Lag?
Most of your computer components will introduce a bit of lag as they do the processing and work necessary to make your computer run. If one of your components creates a bottleneck in your system, that could delay processing and introduce even more lag as well.
Why Am I Lagging with Fast Internet?
You will still have some input lag, no matter how fast your internet is. However, some lag is also introduced if you're connecting to another server because of how that server performs and how good your connection to it is. If an external server is slow, you won't be able to have things work at your optimum speed because that server isn't providing enough speed for a smooth experience.
Do TVs Have More Lag Than Monitors?
Most televisions have higher input lag than most monitors. While it isn't true across the board, it is true as a general rule. You should always check with the manufacturer and read what kind of lag the display has before buying it, though.
You may be surprised at how bad specific displays can be – like I was when I tried to play a first-person shooter on the first 75-inch TV I ever hooked to my computer. The lag was terrible enough to make it unplayable.