Black is the most commonly used color for printing documents on a printer unless you are printing images or other graphical content. So it is obvious for black ink to deplete faster than any other ink.
Consequently, if you have run out of black ink and are wondering whether you can print without it, I have got you covered.
Is It Possible to Print Without Black Ink?
The short answer is yes, but the long answer is it depends on whether the manufacturer allows it or not. First, let's start with the working mechanism of the inkjet printers.
The inkjet printers utilize C, M, Y, and K (Cyan, Magenta, Yellow, and Black) colors to generate the printouts. The C, M, and Y color mixes together to form black color. The actual black ink on the printer is used to add richness to the already formed black color.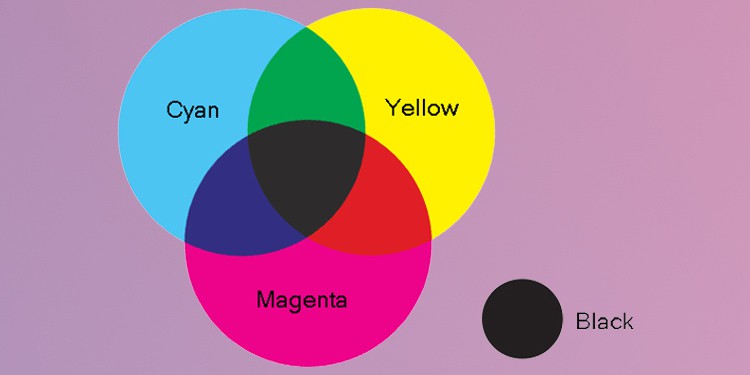 So, theoretically, you should be able to print in dull black color even when the actual black color runs out. But this is not how inkjet printers operate.
No matter whether it is a B&W or a color document, the inkjet printers mix up all these four colors in certain proportions to print your documents. So, whenever the printer runs out of any of these ink, it can refuse to print. It all depends on whether the printers have the function to print without black ink or not.
In fact, most of the high-quality and flagship printers display a "Low ink" or "Cartridge depleted" error message and halt all the print jobs in such cases. It is because the printers can not generate accurate color precision and maintain quality print when it runs out of ink.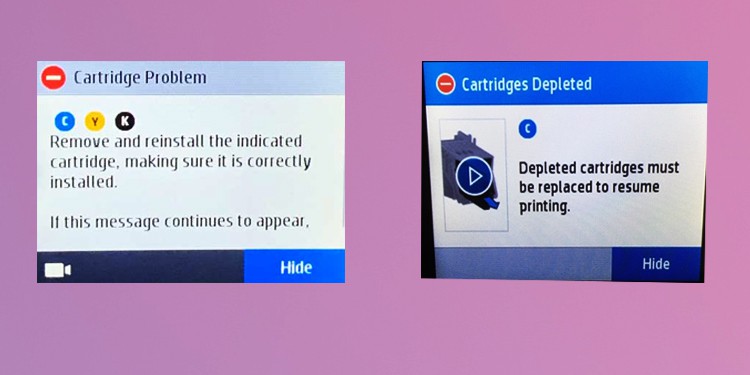 Besides, operating the printer without sufficient ink may overheat and damage the printhead. It can even clog the printhead and make it non-functional in the long run.
Therefore, printers restrict you from printing to ensure no harm to the printer. Having said that some manufacturers allow you to print without having black ink at all. However, you get a true black color that looks black but is not actually black.
Rich Black Vs True Black
Rich black is what we call actual black in terms of printing. This kind of black color is made by combining 75 Cyan, 68 Magenta, 65 Yellow, and 90 Key Black.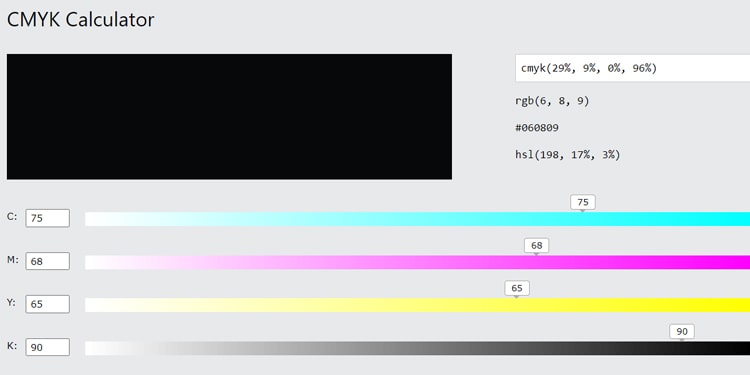 It is far more vivid than True Black which uses 0 Cyan, 0 Magenta, 0 Yellow, and 100 Key Black. The True black looks something like dark gray or washed-out black.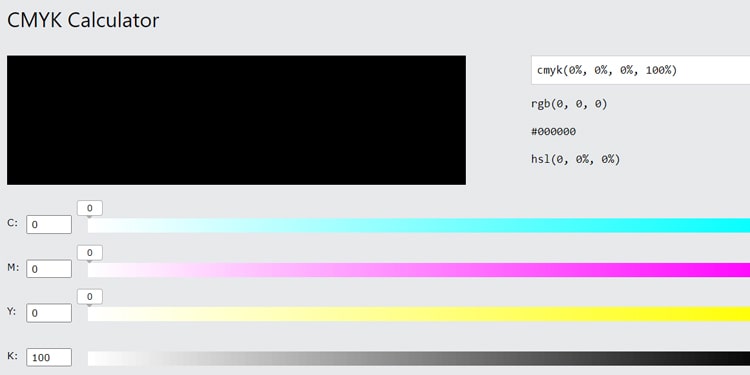 In order to maintain color precision, most printers disable you from printing when it runs low on black ink.
In the images above, it may be difficult to spot the difference between rich black and true black. It is because computers use RGB color profiles, unlike the printers that use CMYK profile. However, you will see striking differences on the printouts.
How to Print Without Black Ink?
Now that you have figured out whether your printer allows you to print without black ink or not, let's see how to do it.
If you need to print a color document, choose a color printing profile in the printing preference of your printer and start printing. You will get other colors as usual including black.
Similarly, enable grayscale printing to print a B&W document. With grayscale mode, you will get a printout with varying intensity of gray color.
Open View devices and printers while you are on the Control Panel.

Choose your printer, then right-click it.
Go with Printing preferences.

Turn on Grayscale printing or Color printing accordingly.

Print your document.
In some models of HP printers that use two cartridges (tricolor and black,) you can continue printing even when the printer runs out of black ink.
Simply access the carriage area of the printer and remove the black cartridge. You will then see "Single cartridge mode" on the printer's screen. Tap OK and start printing without black ink.
Similarly, in some models of Canon printers, you can define which cartridges to use for printing. This way, you can opt to use only the color cartridges when the black cartridge goes out of ink. Here's how to change the cartridge preference settings.
Go to Control Panel and tap View devices and printers.

Choose your Canon printer, then right-click it.
Go with this option: Printing preferences.

Select the Maintenance tab.
Click Ink Cartridge Settings.

Choose Color Only from the dropdown. Then click OK.

If the printout is unacceptable, replace the black ink cartridge or fill the black ink tank immediately.