Selecting the right computer case is a critical decision when you are building or upgrading your PC. It's not just about aesthetics—it can impact your system's performance, airflow, and future upgrade possibilities too.
When choosing a computer case, factors like case size and component clearance often come at the top of the list. Besides, you should also look for custom cooling possibilities, and better cable management.
Below, I have covered every intricate detail you need to know to ensure your next computer case is the right fit for you.
Choose the Right Size PC Case
If you are looking for a PC case, I am quite sure you have already decided on other hardware components that will go into it.
To begin with, let me quickly ask which motherboard are you planning to install? Is it an ATX, micro-ATX or mini-ITX?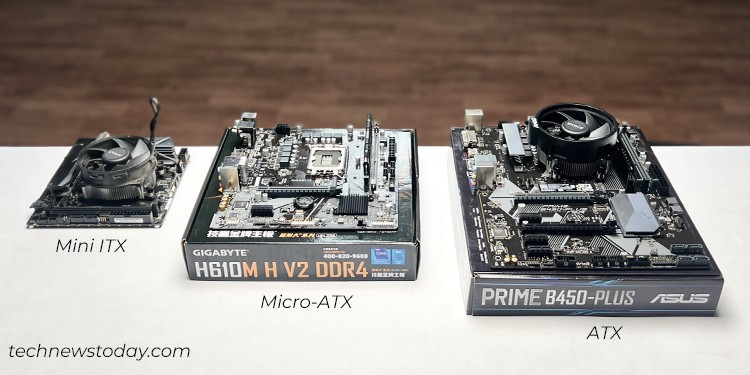 If it's an ATX, go with a mid-tower or full tower case. Similarly, a mini-tower or small form factor case will best suit if you're using a micro-ATX or mini-ITX board.
Most mid-tower cases do support using micro-ATX or even smaller boards like the mini-ITX ones, but to be honest, I see no advantage using a smaller board on bigger cases.
No matter how big your case is, your small motherboard will just restrict you from having a multi-GPU configuration or adding a few more sticks of RAM, that is possible with having a bigger board.
But it's not only the motherboard size that makes a difference. The size of your workspace should equally be taken into consideration when looking for a PC case. Always get the one that will fit correctly into your work area.
On the other hand, you should also think about the number of PCIe components the case will accommodate.
Say, if you are planning to use multiple graphic cards or installing WiFi cards, you need a PC case with adequate PCIe expansion slots.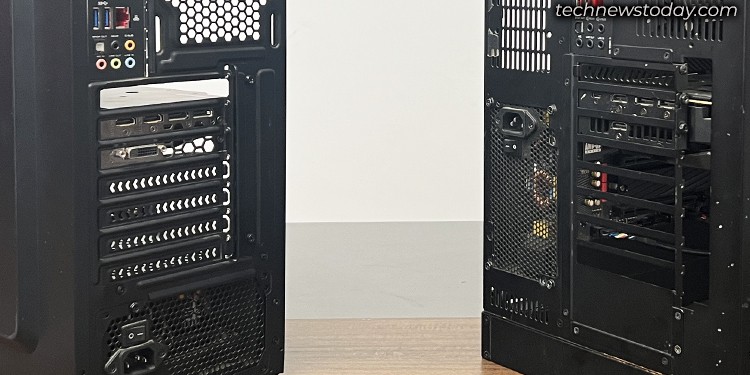 Not to mention, the case size also determines the number of HDDs or SSDs you can have. That's why you should check the number of drive bays and mounting brackets available in the PC case.
If you seek a high number of storage drives, mid-tower cases can be a viable option. It will provide enough headroom for future upgrades too.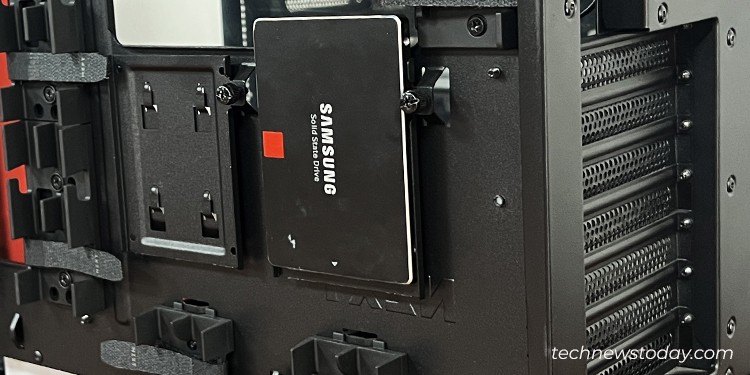 Leave Enough Clearance for Components
Have you ever thought about the most girthy component inside your PC case—the graphic card? This big guy can give rise to several complexities if you do not choose the case correctly.
So always make sure you check the dimensions (length and width) of the graphic card prior, and get the case that has sufficient GPU clearance.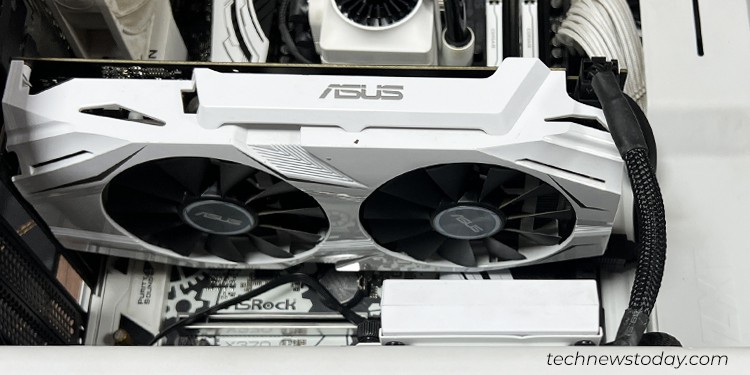 Then it's totally up to you! Either get the giant triple-fan RTX 4090 or sleek single-fan GPU, you won't have a single issue getting them inside.
Choosing a PC case randomly will not only cause difficulties installing the graphics card, but it will also restrict you from adding other bulky components like an AIO or custom loop cooler. It is equally important to check the radiator support too.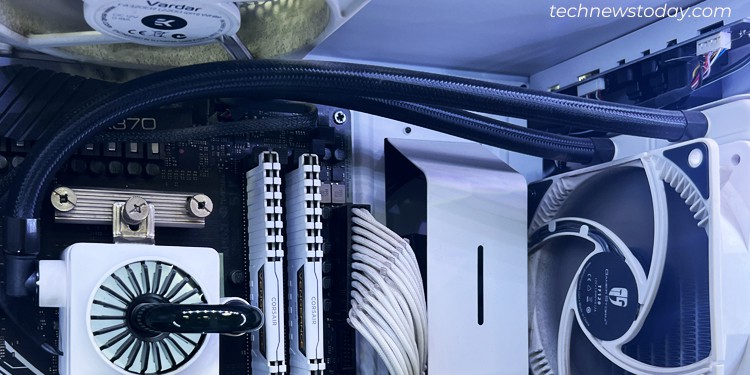 Additionally, you should also look over the CPU cooler clearance. Yes, you won't have problems with low-profile coolers, but it might be a nuisance to install massive CPU coolers, like a Twin Tower one if the clearance is not adequate.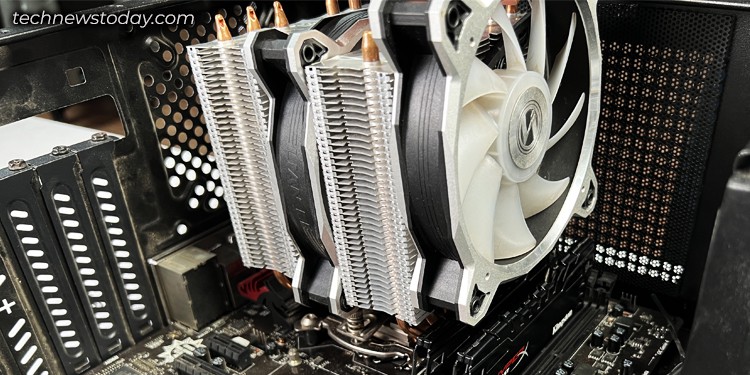 Apart from these components, check the power supply clearance too. While ATX power supplies require bigger cases, SFX is the best fit for smaller cases.
Nonetheless, you may either use an ATX or SFX power supply until the PC case supports it.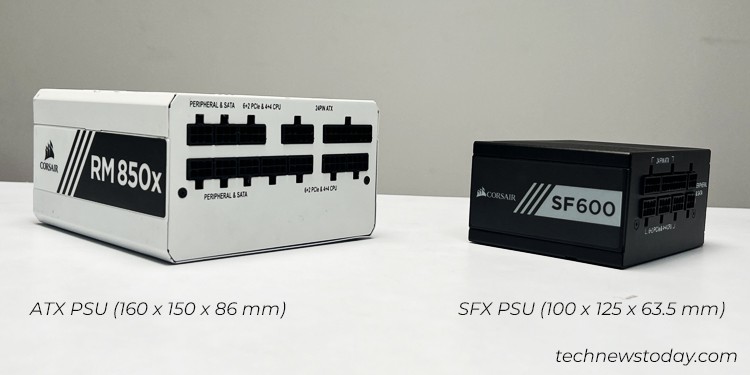 Pick Case With Custom Cooling Support
Modern PC cases are mostly designed to take 120 mm and 140 mm case fans. While these fans are more than enough to cool low-end builds, you might have problems maintaining airflow in some mid-range and high-end builds.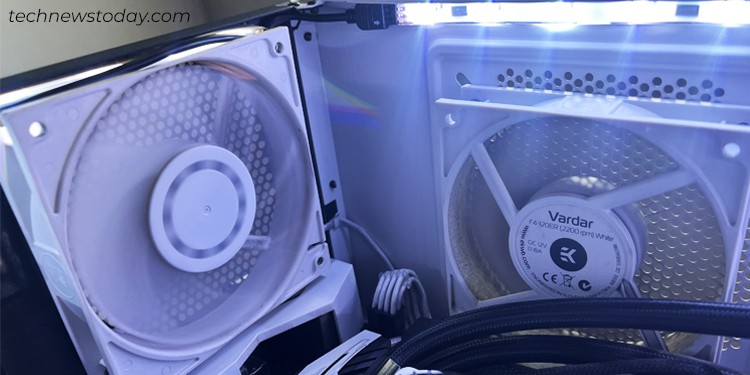 This mostly holds true if your system uses extremely power-hungry components or you are overclocking.
To avoid thermal throttling, you will need a PC case that can accommodate several case fans and maintain proper airflow.
I strongly advise you to get a case that supports AIO cooler for efficient cooling. If you want more effective cooling, you may opt for a mid-tower case that can house a custom loop cooling.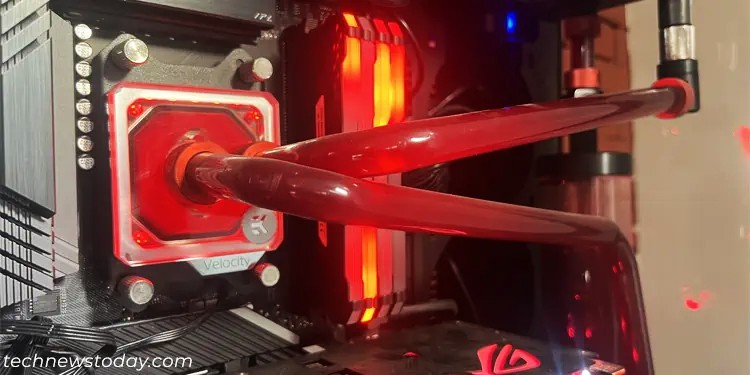 Opt for Better Cable Management and Aesthetics
When you are building a PC, cable management is always a head-scratching job. That's why I strongly recommend opting for a case with plenty of cable management room behind the motherboard tray.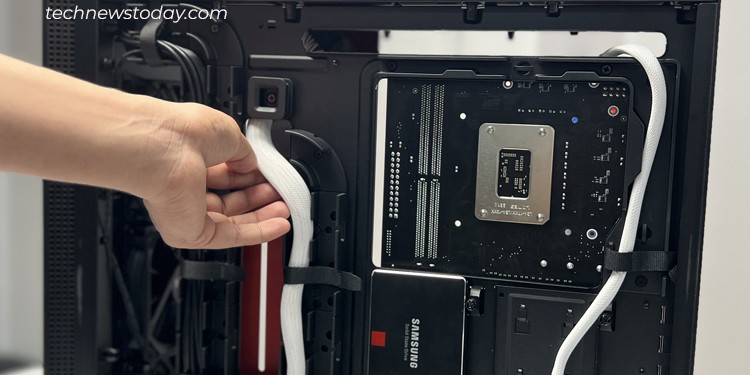 Check if the case has proper cable routing paths, chassis tabs, grommets, and holes to let the power supply cables pass.
Also, if you want your setup to look visually appealing, check the cases that come with tempered glass side panels. Additionally, look for the possibility of adding RGB lights or RGB fans to the PC.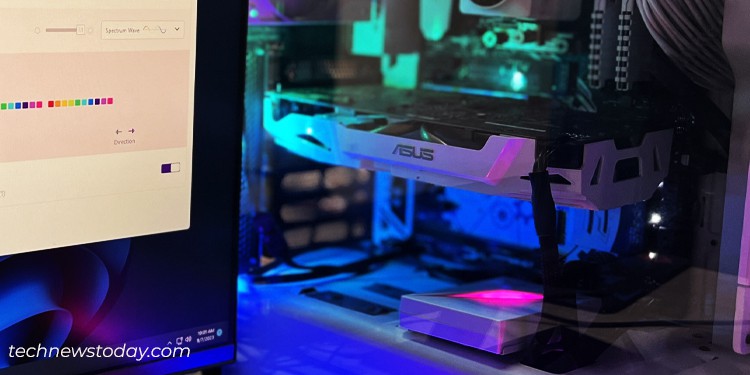 Inspect the Available Ports on the Front Panel
How often do you use the front I/O panel on your computer? Personally, I prefer using the USB ports and headphone ports on the front panel over the rear I/O panel.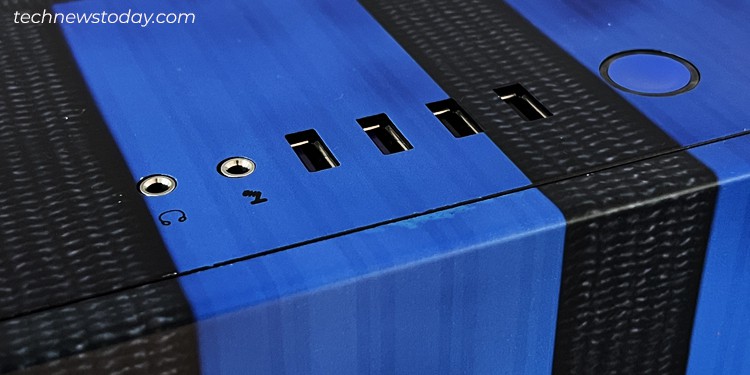 If you are on the same page, check if the PC case has sufficient front panel I/O ports to meet your needs.
Check the Pricing
Finally comes the pricing!—The most important factor that matters to the majority of us.
The pricing of a PC case mostly depends on its size. But it is not the only thing that makes a difference.
Interestingly, you might find a smaller case that is far more expensive than a bigger one.
The price tag significantly differs depending on the available features, build quality, and brand value.
Choose the one that best fits your budget.