You should upgrade your motherboard to add compatibility to the new CPU or when it's bricked/damaged. It also depends on personal preference and if some hardware parts experience extreme bottlenecking.
Only go for a new motherboard after you've exhausted all other options. Try replacing your video card, RAM, and the processor first. These are generally cheaper and easier options than to build a PC from scratch.
But how would one know whether it's time to upgrade? Worry not! I've got you covered on why and when you should opt for a new motherboard.
New CPU Compatibility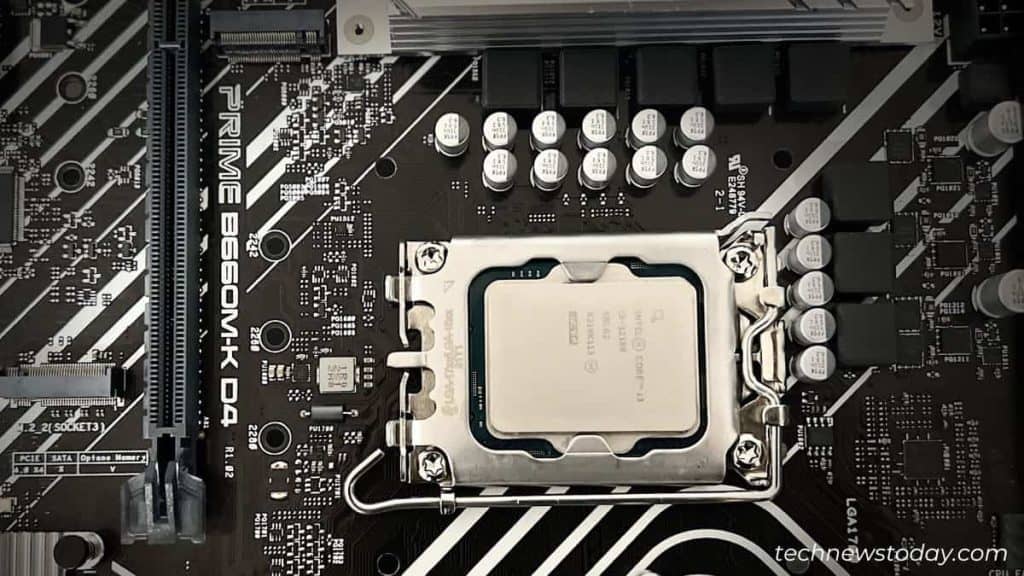 CPU is the brain of the computer. With every improved generation, there's going to be some form of performance benefits. If you're going for a powerful CPU, it's essential to ensure that the motherboard's socket and chipset support it.
However, some boards can add compatibility through BIOS updates. You may easily verify this from the manufacturer's support page. If it does, it's better to upgrade the firmware rather than get an entire board.
Even our LGA 1700 motherboard (MSI PRO B760M-E DDR4) provides support for future-gen CPUs. So, we are excited to see whether a BIOS update can help add compatibility to the upcoming Meteor Lake processors.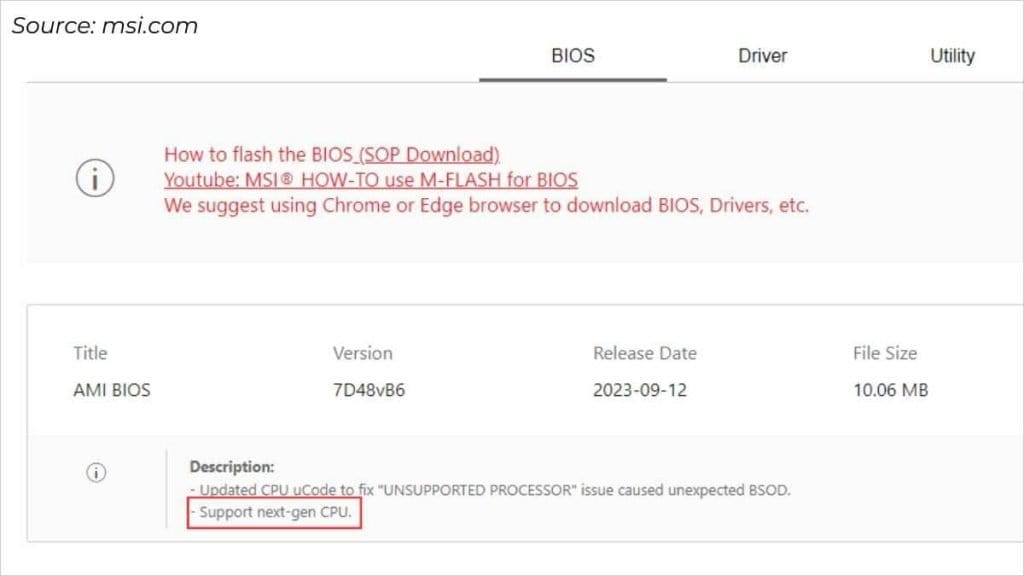 However, our B550 motherboards at the office are not compatible with Ryzen 7000 series processors. In this case, there's no option other than purchasing a new AM5 motherboard to gain that efficient Zen4 performance.
But this entirely depends on what CPU you're trying to install. Intel and AMD use different socket types (LGA or PGA) and thus require separate motherboards.
For beginners, it's daunting to choose the correct processor for your motherboard. If you're truly seeking to boost speed and performance, we've got you covered with the best motherboard and CPU combos.
Better RAM Support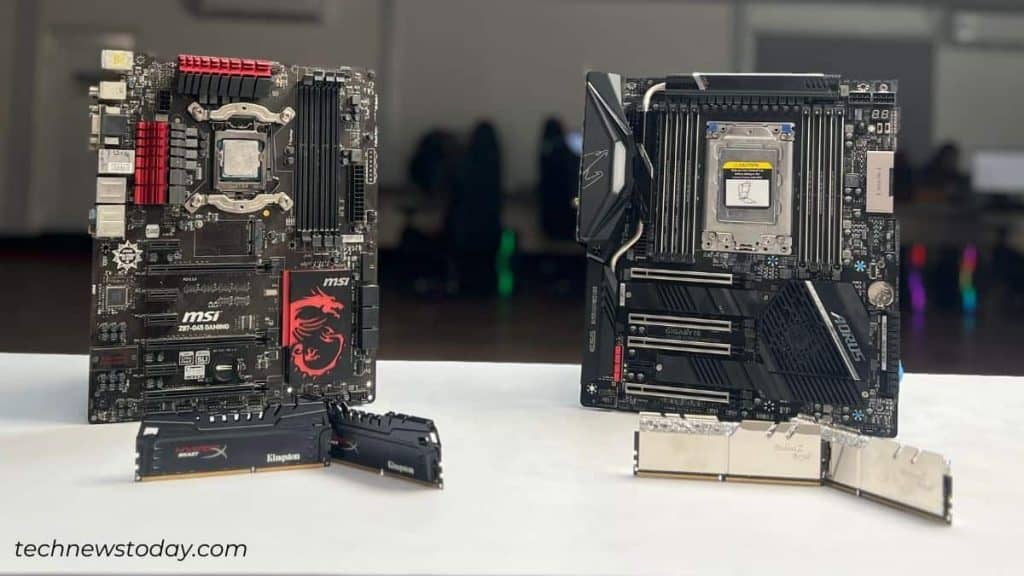 It's absolutely essential to choose the right RAM for your system for optimal performance. The main parameter to consider is the DDR generation.
Most modern motherboards are likely going to have DDR4 slots. But if you rock an older system (one before 2014), yours probably embeds DDR3. In such cases, higher memory operating voltages and slower data transfer rates can trouble you.
There's no point in upgrading your RAM as you can't seat a DDR4 memory stick on your DDR3 slot. In fact, the DDR types are neither backward nor forward-compatible. In this scenario, the only option is to upgrade to a motherboard supporting DDR4 or DDR5.
Besides, RAM channel and memory capacity might be other factors you could be thinking of. Let's say, you want to run a quad-channel configuration but there are only two slots. Clearly, this won't satisfy your needs and calls for a motherboard upgrade.
Better Storage and PCIe Support
Today, most users prefer NVMe SSDs over SATA storage drives. But some older motherboards might not include even a single M.2 slot.
In that case, you can purchase a PCIe to M.2 expansion card. However, there can still be a compatibility limitation. Sometimes, you may need specific BIOS settings (like PCIe bifurcation) in order to make use of it.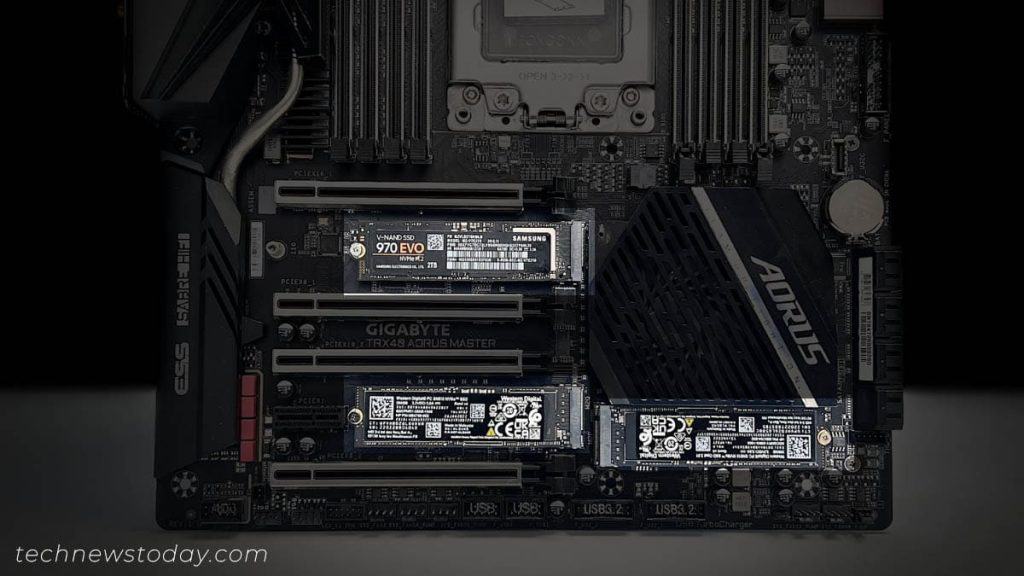 A better option is to get a new motherboard that already includes multiple M.2 slots. And these days, even cheap lower-end boards come with at least one M.2.
Even if you're seeking more SATA ports or extensive RAID support, you might want to switch to a better motherboard.
Not to forget about PCIe slots! Users who want to install multiple graphics cards need to ensure their motherboard is compatible with that.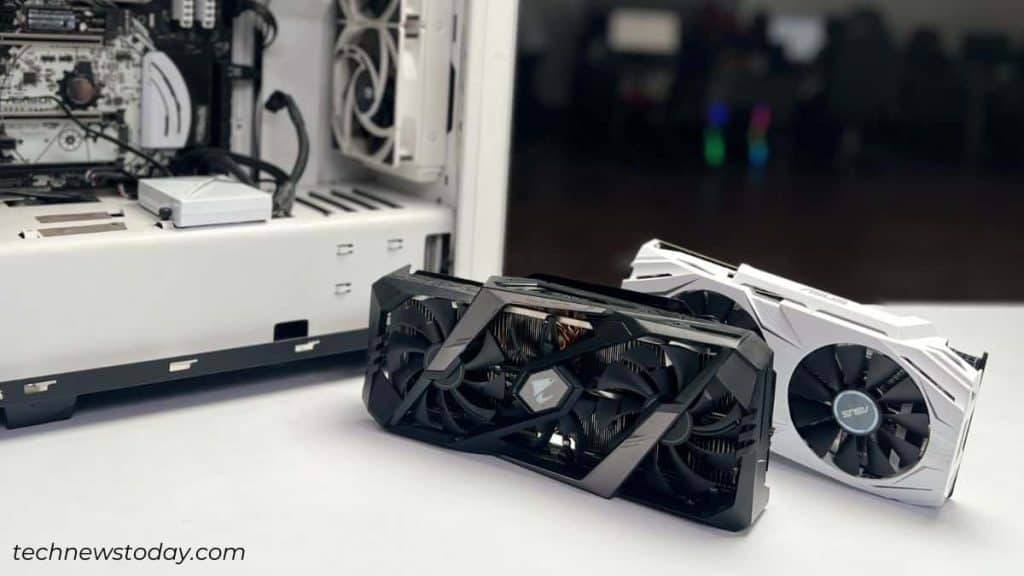 Just because yours has more PCIe slots doesn't mean you can add up as many dedicated GPUs as you want. If you really looking to render heavy 3D applications, you'll need to go for a motherboard upgrade.
Purchase those that offer NVIDIA SLI (Scalable Link Interface) or AMD Crossfire compatibility.
You're Experiencing Bottlenecks
PC bottlenecking can hinder your system performance at an extreme level. These can be in the form of CPU, GPU, RAM, or even storage.
To resolve this issue, you need to first understand which component is bottlenecking the other. For example, if you haven't got the appropriate CPU and GPU pair, the performance gets restricted to the lower-end component.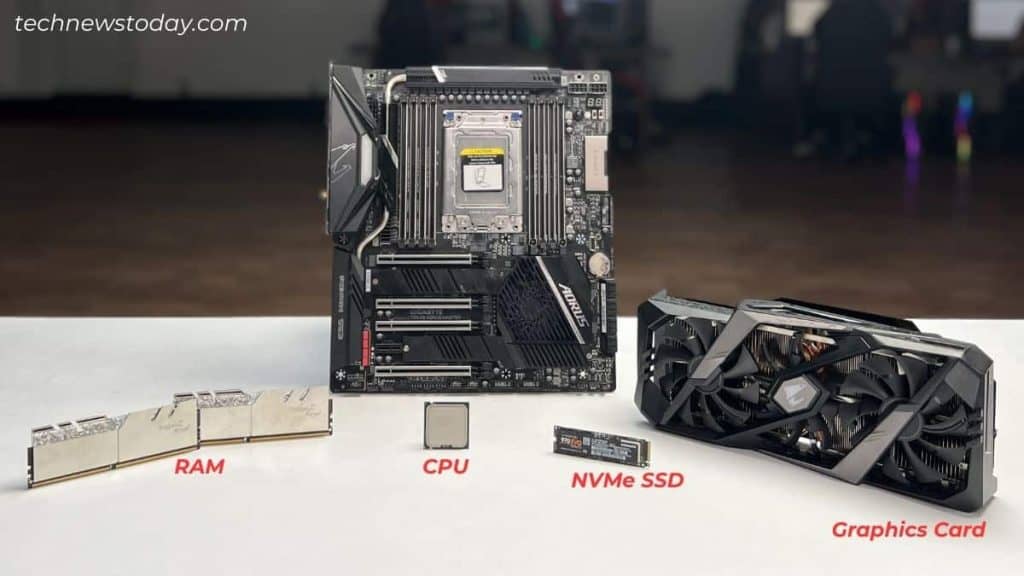 Once you've identified the culprit, the first solution is to get a faster component that can keep up with the others. In the above scenario, you might need a higher-generation processor. But if your motherboard can't support that, it needs to be upgraded entirely.
Well, GPU bottlenecks can be prevented to some extent by reducing extensive graphics settings. Turning off Anti-Aliasing, enabling VSync, tweaking real-time ray tracing, etc.
However, doing so might cap the frame rates, which is probably not the thing for hard-core gamers. If your motherboard is the limiting constraint, upgrading it would be the better option.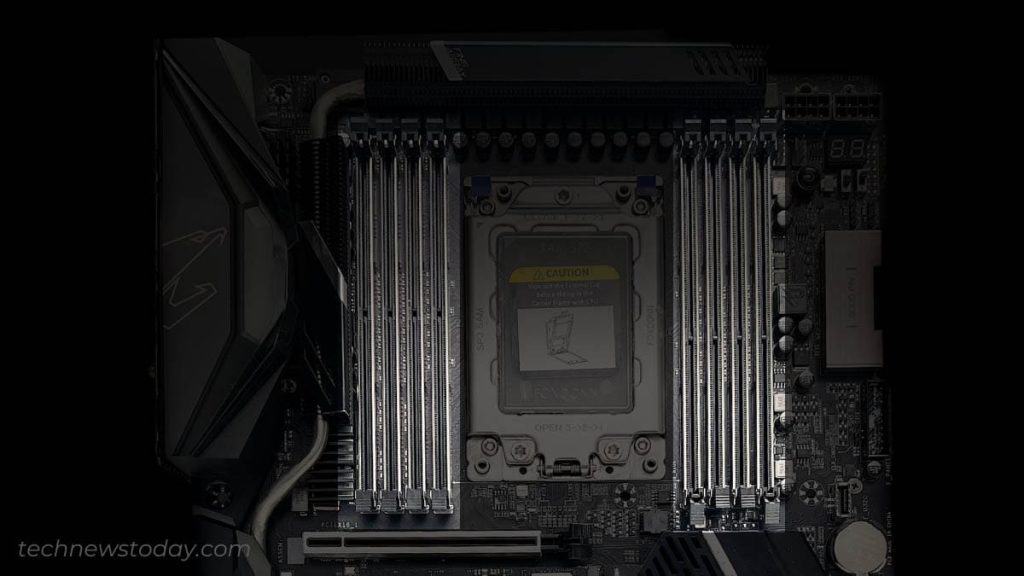 Similar is the case with RAM and storage bottlenecks. For the former, the only option is to add more memory/RAM. To reduce storage bottlenecking, it's better to replace the older mechanical drive with an SSD.
If your motherboard imposes limits on such changes as well, the last option has to be upgrading it.
Need for New Features and Future Proofing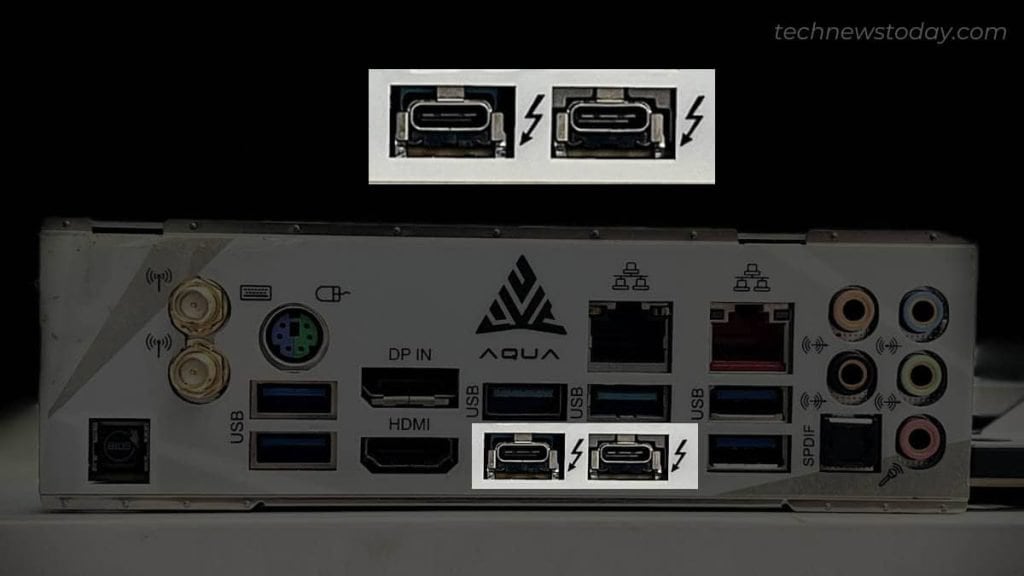 While BIOS firmware updates can add new capabilities to the motherboard, it still won't give it new abilities. So, to get your hands on the latest features, the best bet is to upgrade the motherboard.
You might be in need of a new USB (3.0 and later) or PCIe (4.0 and 5.0). Maybe you want to utilize USB-C or Thunderbolt ports. Even if you want to integrate an add-on card, you'll require a USB-C or Thunderbolt header.
With the improvement in technologies, some modern desktop motherboards now offer Bluetooth and Wi-Fi support. Also, users who do not seek a dedicated GPU can upgrade to a motherboard that offers the best integrated graphics.
If you're already looking for one, my suggestion is to go for future-proof motherboards. Look out for PCIe Gen5 lanes, excellent VRMs (Voltage Regulatory Modules), DDR5 RAM, 4 to 6 M.2 slots, the latest USB generation, etc.
Overclocking Support
If you're a PC enthusiast or a gamer, you've probably tried pushing the CPU limits and overclocking RAM. This process does come with challenges – overheating, poor power delivery, stability, risks of failing, and more!
That's when choosing the appropriate motherboard chipset comes in. For AMD, go for the B or X series for premium overclocking. And those preferring Intel can choose from the Z series. Note that your processor should also be unlocked.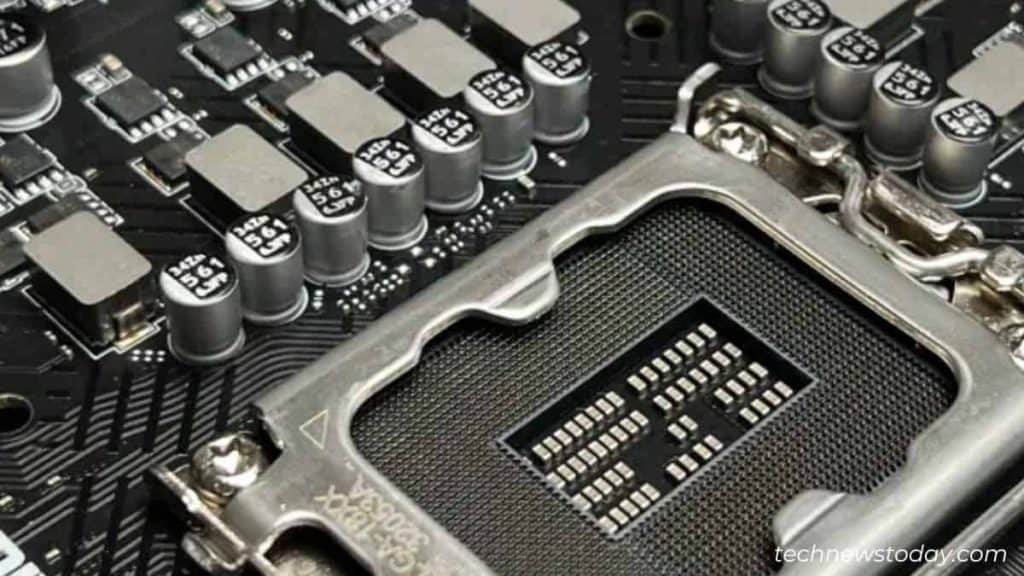 Also, keep an eye on the motherboard VRM, which is responsible for regulating power to the CPU and other components. Ensure the motherboard integrates more number of power phases (MOSFETs) for better stability.
If yours doesn't comply with the criteria I have mentioned above, you might want to go for an upgrade.
As an enthusiast myself, I upgraded my motherboard to ASUS ROG MAXIMUS Z690 HERO. The most fascinating thing about it is the inclusion of ASUS AI Overclocking which has made the process a breeze.
Damaged or Bricked Motherboard
The truth is, a motherboard's lifespan is between 7-10 years. However, if you aren't good at taking care of it, you'll need an upgrade before that.
You're going to see signs before your mainboard is dead. Frequent BSOD (Blue Screen of Death), POST errors, and degradation in performance are some obvious ones.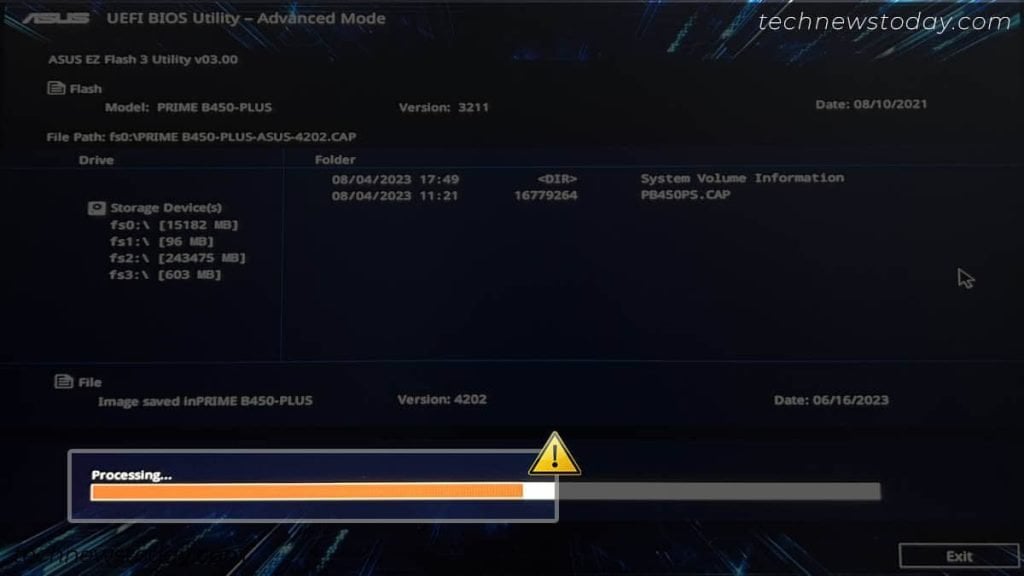 Another scenario is a failed BIOS update. While modern boards come with auto-recovery features and manual recovery processes, older ones might not.
That was exactly the case when I faced power interruption when updating the BIOS on my MSI G31TPM-P21 motherboard. It was a long time ago and I had to replace it with MSI H81M-P33.
If you have the right hardware knowledge, you can try repairs and tests yourself. But if the motherboard doesn't respond, there's no other option.
This can even happen due to damaged CPU socket, DIMM slots, power connectors, or other important headers.
Other Personal Needs and Preferences
Upgrading your motherboard is entirely subjective. Aside from all the essential points above, your personal needs and preferences matter the most!
If you're someone into cryptocurrency mining, there are specialized boards for that. Likewise, you can find specific boards for programming, gaming, game development, etc.
If you want the motherboard to fit in with other components, you may want an aesthetic upgrade. Look for an RGB motherboard that can suffice your needs. Also, we have got you covered on the best white motherboards.
Some of you might even be thinking of upgrading to a reputed brand. Every manufacturer has their specific product lines and might include the specific features you could be seeking. That was exactly why I switched from MSI to ASUS for AI Overclocking.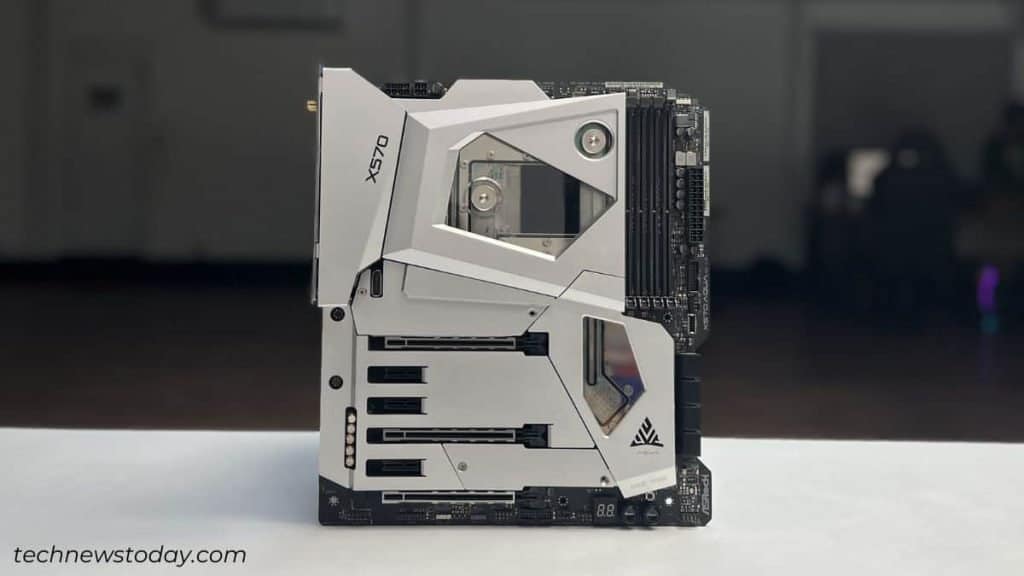 The last thing I can think of is cooling. Some motherboards are optimized for water cooling both CPU and GPU. Take a quick peek at my ASRock X570 AQUA.
Few Things to Consider Before Motherboard Upgrade
Now that you've got a detailed idea of when to motherboard upgrade, the ultimate decision falls into your hands.
If you're ready to go for a new motherboard, ensure all the components are compatible with one another. I like to use PCPartPicker when building new rigs and recommend the same.
However, there are other things to consider as well. Make sure you choose a motherboard that best matches your needs. Here are some general things to consider:
Choosing the appropriate form factor: Go for standard ATX or Micro-ATX motherboards for general desktop use. If you have space limitations, Mini-ITX boards are also equally powerful. But for server-based systems, it's best to choose an E-ATX motherboard.
Choosing the correct PC case: Based on the form factor you've chosen, make sure the motherboard perfectly fits in the case.
Power Supply: The same PSU might not suffice the need for a new motherboard. Ensure you get a power supply that can meet the power requirements of all the new components.
Cooling: Do not just stick with a stock cooler. To ensure longevity, go for a high-quality air or AIO setup. If your upgraded motherboard is optimized for water cooling, you may even install a custom loop.
Warranty and Support: You wouldn't want to replace the circuit board time and again. Make sure the vendor offers support during failure and most importantly, a warranty for a long period.
Budget: Despite all these technical details, the last thing is money. Keeping this thing into consideration, here are the best budget-friendly motherboards you can go for.